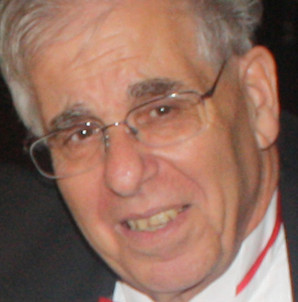 Joseph P Meissner
LTC Joseph Patrick Meissner first became interested in the military at the age of eleven when he followed the epic battle of Dien Bien Phu in the daily Plain Dealer accounts in 1954. In this lengthy battle a series of French strong points were slowly strangled by Communist Viet Minh soldiers led by General Giap and Ho Chi Minh. Even at this early time Meissner wanted to travel to Viet Nam.
After graduating from St Ignatius High School in 1959, he enrolled in Xavier University in Cincinnati. This University had an ROTC program which was mandatory for all students in their first two years but voluntary in junior and senior years when a prospective cadet applied and had to be determined eligible. Meissner applied and was accepted in this ROTC program which focused on training for the artillery. He spent his summer after Junior Year at Ft Sill, Oklahoma, where he learned all the arts of forward observing. Like his fellow soldiers, he heard the rumor that forward observers lasted all of "seven minutes in battle" since they were actually positioned with a radio in front of the front lines spotting targets for the howitzer batteries.
He received his BA Degree in 1963 from Xavier University in Ohio. Valedictorian of his class, he was awarded a History Major and minors in Mathematics and Philosophy. In his history studies, he again was interested in significant battles from Gettysburg to the Somme, from Patton in the Battle of the Bulge to Hitler's monumental invasion of the Soviet Union.
Placed in the inactive Army reserves for a deferment, he received his Doctor of Law Degree from Harvard Law University in 1966. In Law School, he Co-Chaired the Harvard Civil-Rights Committee. He created and Co-Edited the Harvard Civil Rights-Civil Liberties Law Review. He worked in Alabama during the Freedom Civil Rights Summer of 1964 and with the Washington Human Rights Project in the summer of 1965. He currently is Secretary for the Law School Class of 1966.
After law school, it now was time to fulfill his ROTC military obligation. (Somehow after Law School, Meissner was not called to active duty for a year. So he spent the year teaching mathematics at Myron T. Herrick School in Cleveland and doing legal work for the Congress of Racial Equality at the Bruce Klunder Freedom House.)
He completed his active Military Duty by 1969 which included overseeing an Officers' Club at Fort Hamilton in Brooklyn, New York, and serving in Viet Nam with 5th SFGA. During off-duty time in Viet Nam he worked with the Vietnamese American Friendship Society, teaching English and America's democratic institutions to Vietnamese youth. He received a Bronze Star for Service and Two Army Commendation Medals.
Returning to Cleveland, he would spend the next forty-three years both as a soldier in the military reserve and as lawyer in poverty and civil rights. He performed as a Staff Attorney and an Attorney-in-Charge for Offices of the Cleveland Legal Aid Society on both Cleveland's East Side and West Side from 1969 through 1975. He then became Director of the Society's Community Development Section, succeeding Judge Burt Griffin in that position.
During this time, he's been Legal Counsel for three hundred businesses and community organizations. He has also served some 15,000 individual clients. His office provided legal services on tax law and incorporation, business contracts, trademarks and copyrights, utility rate-making and environmental regulation. In June 2009 he received an award from the Empowerment Center of Greater Cleveland for his many years of legal service for poor people. He also received awards from the Consumer Protection Association, the Neighborhood Environmental Coalition, and the Vietnamese Community of Greater Cleveland for his longtime services. During the past seven years he has worked with various Asian Community groups for cultural events to celebrate Asian Heritage.
He has recently published a book on his fifty years of legal experiences, entitled LEGAL WARRIORS. This book celebrates all of the clients and community groups Meissner has represented who have fought for their rights and for justice.
For the past twenty years, he's also been Vice-Director of the Friendship Foundation (founded by Ms. Gia-Hoa Ryan, a Legal Consultant and Court Interpreter) which sponsors professional, business, and humanitarian missions to Indochina. He's journeyed to Vietnam and Kampuchea some thirty times on various projects. He's helped Ms. Ryan's Friendship Foundation sponsor over 1,000 volunteer participants in these projects, supplying over twenty million dollars of assistance in private funds, medical equipment and medicines, school supplies, foods, clothing, scholarships, and services.
Under the auspices of the Friendship Foundation, he has attended the LAWASIA Annual Conferences in Asia. He along with Ms. Ryan and others from Cleveland have given lectures in Viet Nam, Hong Kong, India, Malaysia, Indonesia, Korea, and most recently, Singapore. They have lectured on Intellectual Property, the U.S. court system, corporate law, trade policies, court mediation, and the practice of law in the United States, both civil and criminal. Attorney Meissner has also participated for many years as a judge in the LAWASIA Moot competition, hearing law student teams from many Asian law schools.
While fulfilling these civilian tasks, Meissner has served in the U.S. Army Reserve Program from 1969 to the present. He first joined the 350th Psychological Operations Company, overseeing printing and product development. When the 2nd PSYOP Group was located in Cleveland, Major Meissner was appointed as the Commander of the newly organized 21st PSYOP Company. After a three year command, he joined the 2nd Group where he served as he served as the Strategic Intelligence Officer and Group S-2. His commanders included COL Frank King, COL John Binder, and COL John Perry, experts in PSYOP and outstanding trainers of soldiers and units. (Their Reserve units have served overseas in Gulf War I, Haiti, Gulf War II, Iraq, and Afghanistan.)
His assignments also included working with Cuban Refugees in 1980, a reserve tour with the J-9 at USSOC in Florida, and various PSYOP activities and military exercises with NATO in Europe from 1980 to 1991. He has taught at Fort Bragg on various PSYOP topics. His own military education included completing his MOS training, the SF Operations Course at USAIMA at Fort Bragg, the ACE PSYOP Course at SHAPE, the PSYOP NATO Course at the Schule der Bundeswehr, the PSYOP course in England, and graduation from Command and General Staff College at Fort Leavenworth.
He has achieved the rank of Lieutenant-Colonel and served as the Deputy Commander of the 2nd Group. In June 2009, at a ceremony at Fort Bragg, North Carolina, he was awarded the General Robert McClure Lifetime Achievement for his military service. He is currently Editor of a Military Journal entitled "Perspectives," author of a published book on the Viet Nam War entitled "THE GREEN BERETS AND THEIR VICTORIES," and Administrator for the Email Letter FRONTPOST circulated daily worldwide.
He has been active with a number of veteran groups. These include the Greater Cleveland Veterans Memorial, Inc., (GCVM) where he has served as the Treasurer under the leadership of President Patrick McLaughlin. GCVM has sponsored improvements and the updating of the Veterans' Memorial at Mall C in Downtown Cleveland. Meissner has also been a member of the PSYOP Retiree Veterans for twenty years under the leadership of COL Perry, COL King, Command Sergeant Art Frindt, LTC Edwin Moore, and Sergeant Joseph Duda. He is also a Charter Member of the "Old Timers" Vietnam Veterans composed of legal personnel who served in Viet Nam. This organization was started by "our General" Patrick McLaughlin. He is a member of the Special Forces Association and its local Chapter 45 established by Vietnam veteran James Cole and of the 5th SFGA Reunion group founded by Parkinson.
He has three children, Paul Joseph, Betina Lazora, and Chiquita. His wife Zora passed away almost seven years ago. He is also Co-President of the Meissner Family Association in Ohio that includes over two hundred family members.