Valarie J. McCall
Valarie J. McCall learned to meet leadership demands at an early age. Her first job at a McDonald's restaurant – and a commute completely reliant on public transportation – began to open her eyes to the injustices and areas for opportunity in her hometown. She learned the value of servant leadership, humility and relationship building, all hallmarks of her leadership style today.
Her understanding of these important values helped her begin a public service career as a social worker and eventually as a world leader who influences critical communications, business, government and legislative policy and strategies, as well as, community & economic development decisions in Cleveland and across the globe.
As the former Chief of Communications, Government and International Affairs for the City of Cleveland, McCall served as a trusted advisor and cabinet member in the administration of the city's longest serving mayor, Frank G. Jackson. She is now a renowned expert in business, government, board dynamics, leadership and strategy.
McCall was Cleveland's primary representative for Sister Cities International, a nonprofit, non- partisan organization advancing relationships with sister cities, counties, and states across the globe. In addition, McCall advanced the city's brand by implementing innovative communications campaigns highlighting progress, informing and advising residents of developments, legislative matters and constituent issues.
Over the last 20 years, some of Cleveland's most notable wins were made possible because of McCall's fundraising expertise, strategic partnerships and ability to execute. Notably, in 2014, she was Cleveland's lead coordinator for Gay Games IX (2014), an international multi-sport event and cultural gathering organized and catered to LGBT athletes, artists, and musicians.
In 2016, McCall helped plan the Cleveland Cavaliers' Championship parade and served as the City's Lead representative and prepared the city to host the Republican National Convention (RNC) which brought more than 50,000 visitors to Cleveland; she also helped the city secure a $50 million grant to offset convention costs.
Celebrated for her breadth of knowledge and enthusiasm toward fundraising, donor relations, and philanthropic partnerships, McCall served as Chairwoman of Mayor Jackson's inaugural committee, overseeing all planning and fiscal aspects of the inaugural activities and ceremonies.
Prior to the Jackson administration, McCall served in the White and Campbell Administrations and was the youngest City Clerk and Clerk of Council in Cleveland's history, under then Council President Frank G. Jackson. As Director, McCall led the city's Empowerment Zone Office and was responsible for over a budget over $200 million.
McCall is the recipient of numerous accolades, including Crain's Cleveland Business 40 Under 40 Award, Ebony Magazine's Young Leader of the Future Award, Rotary Club of Cleveland's International Service Award, and Woman of Color Foundation's "STAR" Professional Woman of the Year.
In addition, she has impacted prestigious local and national Boards. McCall is a member of the Democratic National Committee, State of Ohio Democratic Party Executive Committee, Cuyahoga County Democratic Executive Committee, Elected Precinct Committee Person for Ward 6, Precinct 6-B and served as the Jackson's Administration's primary representative to the National Black Caucus of Local and Elected Officials, US Conference of Mayors, National League of Cities and several other Boards and Committees.

McCall is a Past Chair and Current Board Member Emeritus for the American Public Transportation Association, where she helped the organization examine and change its internal and external policies and created a scholarship for deserving transit oriented students. McCall is also a Past Chair of the Northeast Ohio Areawide Coordinating Agency (local MPO), Past Chair of the District One Integrating Public Works Committee; Former Board Member of the Rock and Roll Hall of Fame & Museum, Destination Cleveland; Greater Cleveland Sports Commission, The Levin College Visiting Committee and Cleveland State University (CSU) Center for Population Dynamics advisory board, just to name a few.
McCall is concluding an impressive nearly two decade appointment to the Greater Cleveland Regional Transit Authority (GCRTA term ending, March, 2023) and McCall is a newly appointed board member for We Global Studios, a community of thought leaders run by and for women entrepreneurs, and Oscar's Place Adoption Center and Sanctuary.
McCall's experience traveling via public transportation as an adolescent created a personal connection and desire to advocate for public transit riders and coalitions. She worked closely with the Regional Transit Authority to ensure successful citywide transportation plans during the RNC and Gay Games. McCall also served as Chairwoman of the American Public Transportation Association and helped the organization examine its internal and external practices.
McCall is a proud daughter of Cleveland, OH. She earned a Bachelor's Degree in Social Work and a Master's Degree in Public Administration from Cleveland State University. In
2012, the university graciously awarded her an Honorary Doctor of Public Service degree Honoris Causa and in 2016, she was awarded an Honorary Doctorate from L'University De Rouen Normandie, Rouen, France (both with all rights, privileges, and honors).
In addition to contributing to her beloved hometown's overall revitalization and forward mobility, McCall is the founder of Valarie McCall Consulting Agency. She resides in Cleveland, Ohio with her dogs, Barack, Princess BaileyRivers and Drakko DeLeon. Together, they share fond memories of their sibling, Kapono – forever in their hearts.
---
Valarie McCall Inducted on June 7, 2022
Covid-19 forced the always sold out induction ceremonies to be cancelled in 2020 and 2021. We tried to induct the 2020 class virtually but it was not the same. So once we were able to gather together again, we included the 2020 class in the induction ceremony for the 2022 class on June 7, 2022. The event at Windows on the River was a sell out and the 2020 class finally got their moment in the spotlight.
On the evening of June 7, 2022 Valarie was finally honored in person and was inducted by Albert Ratner.
Before he inducts Valarie McCall, Albert Ratner gives some wise words about immigration, population and the City of Cleveland. Watch the video of Valarie McCall being inducted into the Cleveland International Hall of Fame by Albert Ratner
---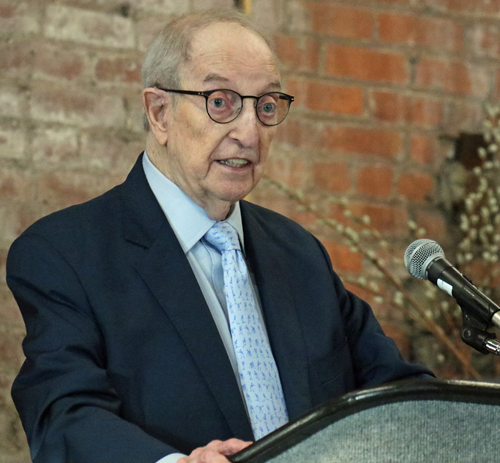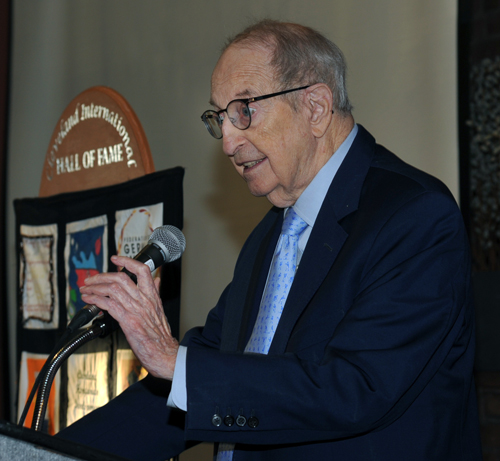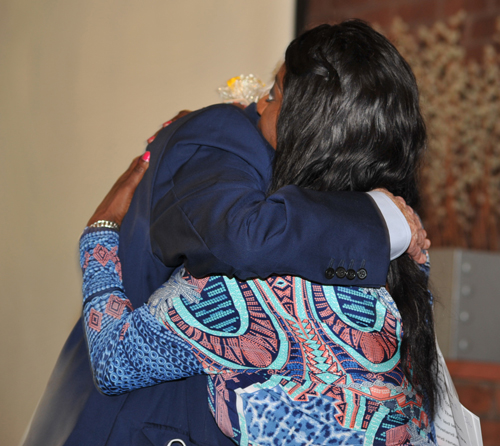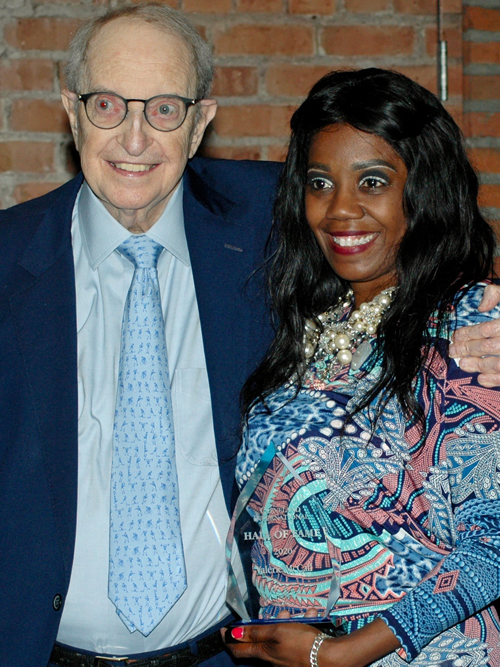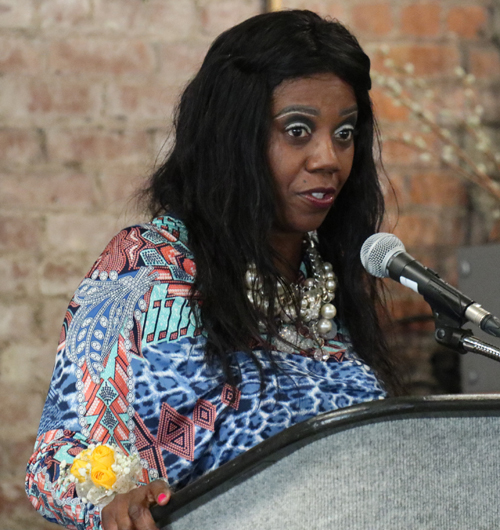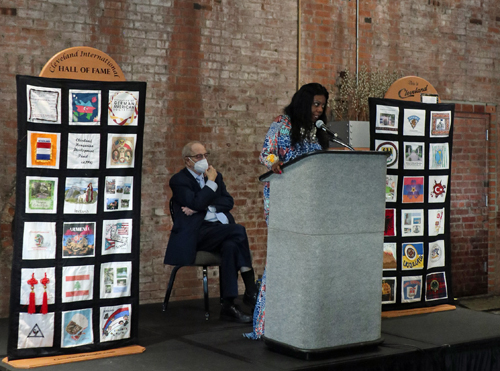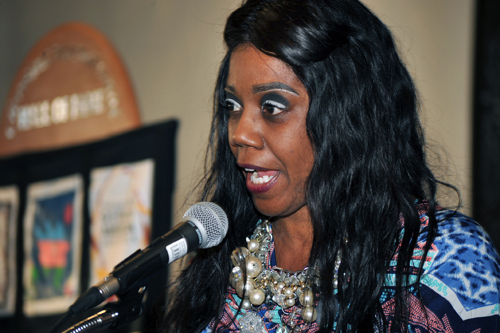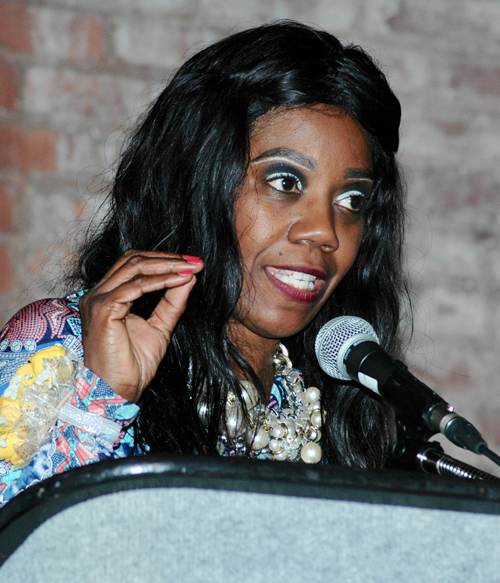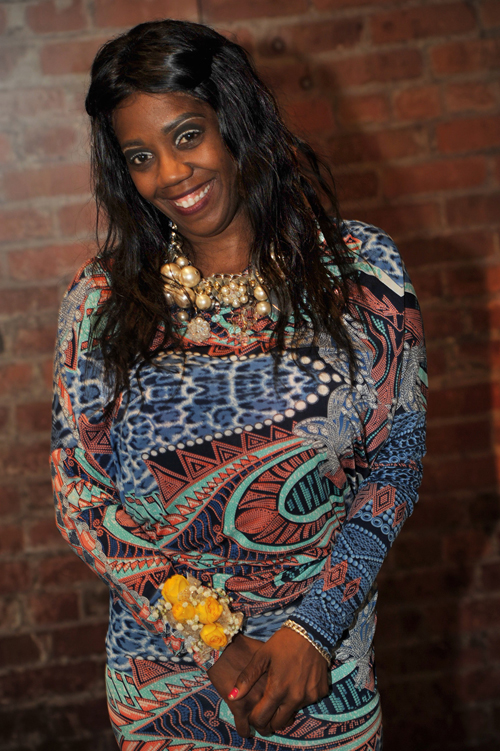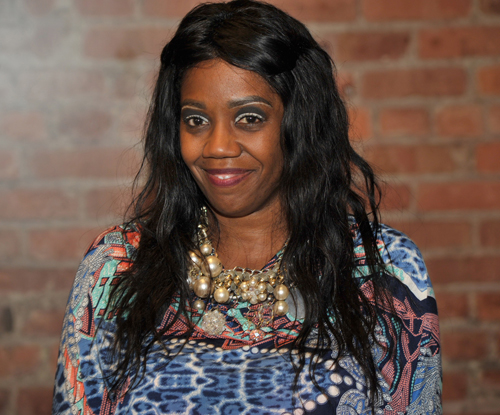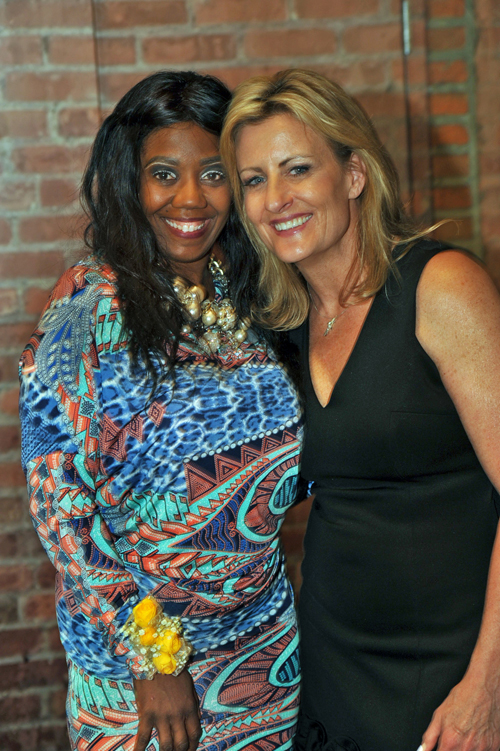 ---
Congratulations Valarie!