Taras Szmagala
Taras Gregory Szmagala, Sr. was born in Cleveland, Ohio in 1933. The son of Ukrainian immigrants Dmytro and Bronislawa Szmagala, Taras (known as "Tary") grew up immersed in Cleveland's rich Ukrainian-American community. He graduated from John Marshall High School, and went on to receive his undergraduate degree from Allegheny College and a masters degree in education from John Carroll University.
A lifelong Cleveland resident, Tary took on leadership roles within the national Ukrainian-American community at a young age, serving as President of the Ukrainian Youth League of North America in the 1950's. He then followed in his father's footsteps by serving 24 years as a member of the board of the Ukrainian National Association ("UNA"), the largest Ukrainian fraternal benefit society in the United States. It was through his involvement with the UNA that he met his future wife, Katherine ("Midge") Herman of New Jersey; Tary and Midge married in Cleveland in 1959. More recently, Tary was active with the Ukrainian Museum-Archives in Cleveland, serving on the board, as board chair and as executive director for many years.
Tary's civic involvement has not been limited to the Ukrainian-American community, however. He started his career with Republic Steel, and then became an educator and administrator in the Parma City School System. During those years, he caught the political bug – he volunteered with Sen. Robert Taft, Jr.'s successful Senate campaign in 1964, and Richard Nixon's successful Presidential campaign in 1968. In March, 1971, he joined Sen. Taft's staff as his Cleveland office director. Shortly thereafter, Sen. Taft loaned Tary to the Nixon 1972 re-election campaign, where Tary served as the national director of the campaign's Nationalities Committee.

After Sen. Taft's loss to Howard Metzenbaum in 1976, Tary joined the Greater Cleveland Regional Transit Authority as its director of government affairs. He went on to spend more than 30 years with the GCRTA in a variety of roles, including Acting General Manager, having retired as the director of External Affairs. During his tenure, Tary was a tireless advocate for both GCRTA and the City of Cleveland both at the Statehouse and on Capitol Hill.

Throughout his professional life, Tary never stopped being involved with Ukraine and the Ukrainian-American community. And it was a friendship that Tary made during the Nixon years that allowed him to play a role in the U.S. recognition of Ukrainian independence. After Ukraine declared its independence from the U.S.S.R. in 1991, Tary called the former chair of the 1972 Republican Platform Committee – President George H.W. Bush – to ask that he and other Ukrainian community leaders be able to share their views on the importance of Ukrainian independence. Formal U.S. recognition followed shortly after that meeting.
Tary also had the honor of representing the Ukrainian-American community at the 1991 dedication of the memorial to the victims of Babyn Yar in Ukraine.
Tary and his wife Midge live in Bentleyville, OH, next door to their son, Taras Jr., daughter in law Helen Jarem, and grandson Gregory.
---
Taras Szmagala inducted on June 7, 2022
On the evening of June 7, 2022 Taras was honored with induction into the Cleveland International Hall of Fame. Watch the video of Taras being inducted into the Cleveland International Hall of Fame by Andrew Fedynsky.
---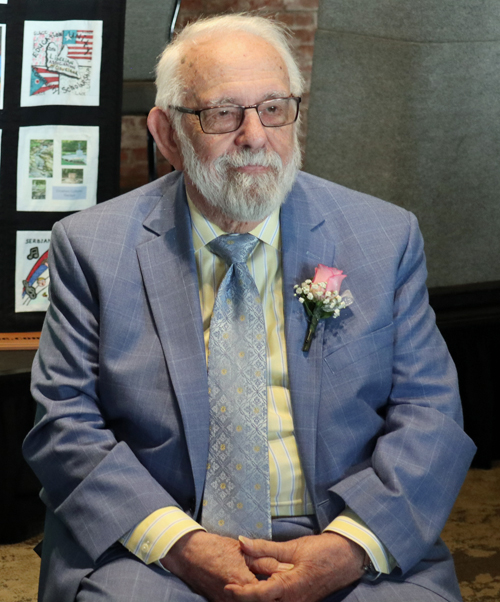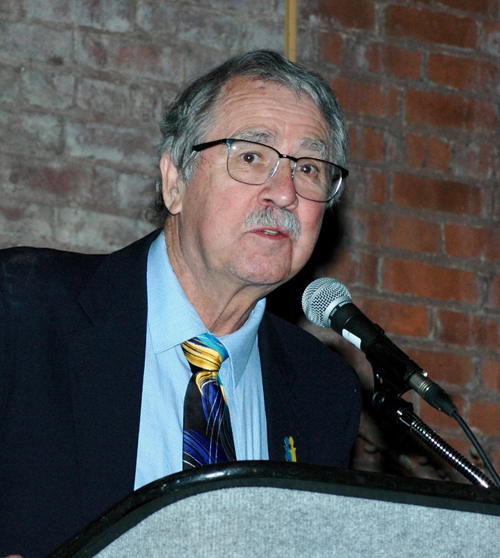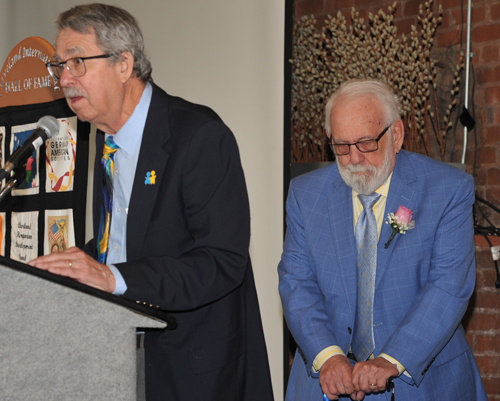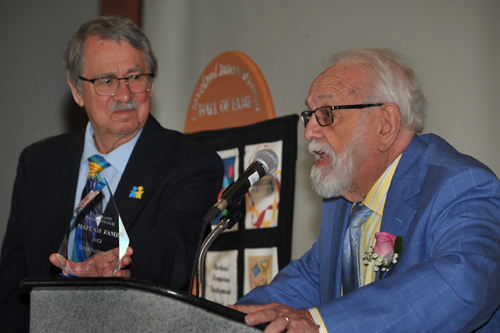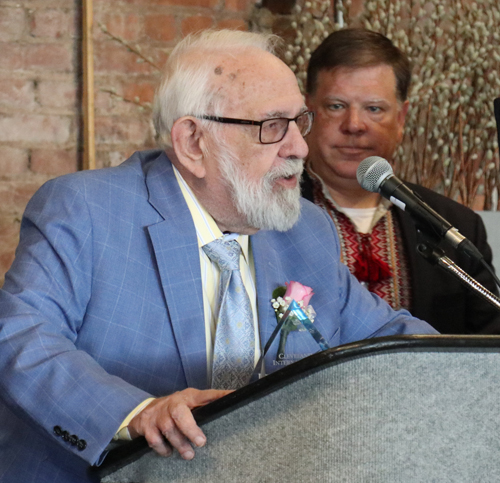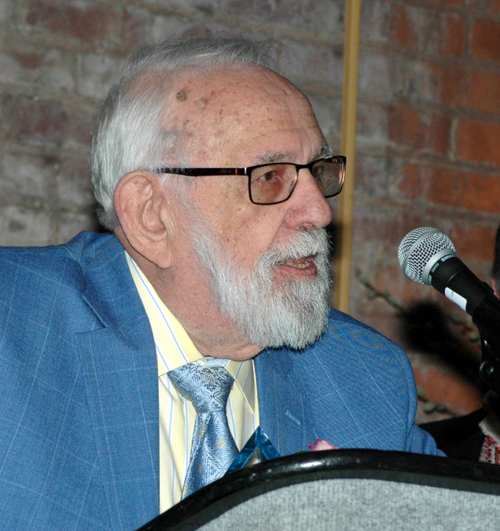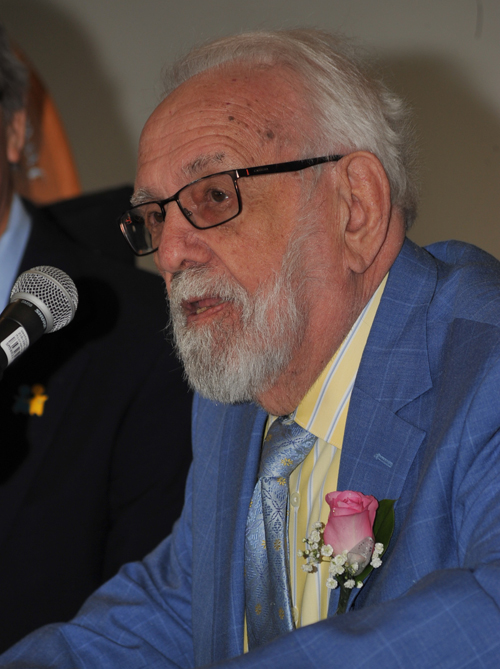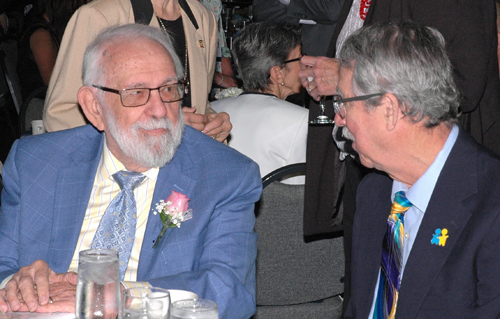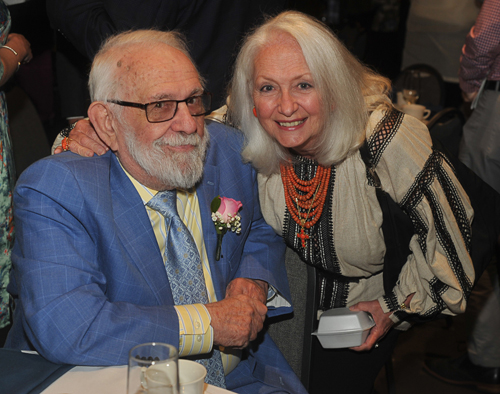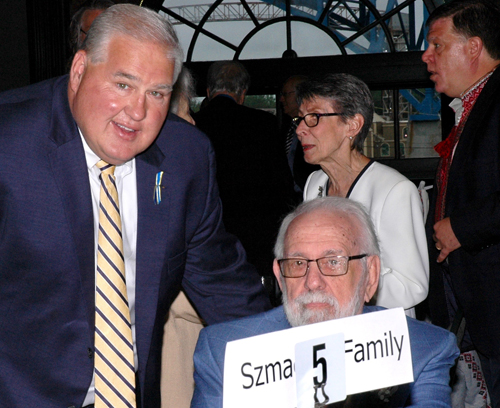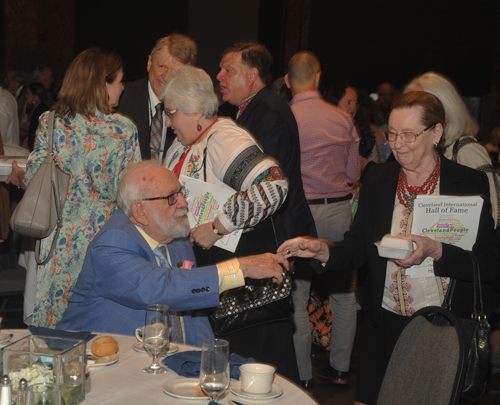 ---
Congratulations Taras!