Richard Fleischman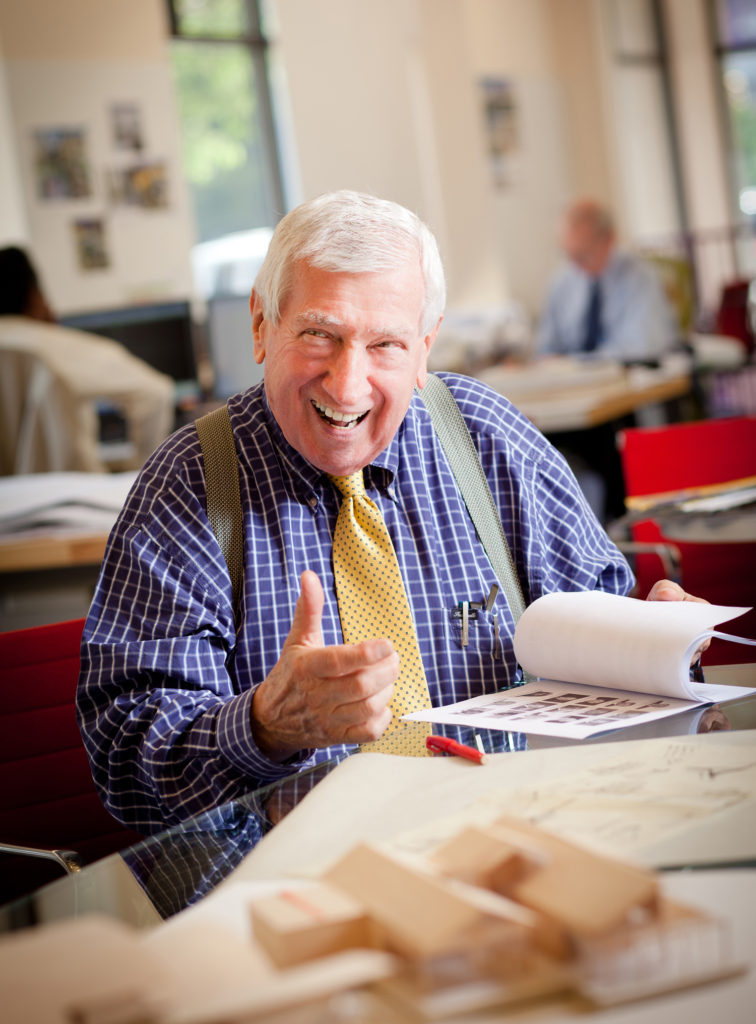 Richard Fleischman
Born in Cleveland in 1928, Richard Fleischman was encouraged to study architecture at a young age by an uncle who noticed his avid interest in drawing and building models. During his senior year at East Tech High School, Fleischman won an academic scholarship to Carnegie Tech (now part of Carnegie-Mellon University). After graduating, he earned his master's degree at Columbia University, where his education included a one-year fellowship visiting and studying iconic sites in Italy, Spain, Greece, Germany and Scandinavia. There he conceived his philosophy of architecture as "sculpted space."
Fleischman has completed more than 480 projects and won over 120 awards. He was elected to the College of Fellows of the American Institute of Architects in 1974, and received the AIA's individual Gold Medal in 2001. His firm, Richard Fleischman Architects + Partners, was awarded the Gold Medal in 1988. Fleischman's signature style is characterized by clean geometric lines, vast expanses of glass and light-filled open spaces.
In addition to designing new and recycling old buildings, Fleischman has been called the Master Church Designer. He also worked on the initial Master Plan for the Gateway Complex, created sophisticated office furniture for Saporiti Italia, and designed an award-winning abstract outdoor metal sculpture, The Dancers, for the Putnam Collection at Case Western Reserve University.
In the forward to Maurizio Vitta's 1996 book, Richard Fleischman: Spaces to be Shared, Fleischman is quoted as saying, "Beauty in architecture and cities is largely dependent upon their harmonious and artful relationship to space." Today, as an active 90-year-old and forever architect and optimist, Fleischman continues to consult and advise clients, students and friends on the beauty of space and timeless design.
Click on the white arrow to watch the video as Master of Ceremonies Chris Tanaka, news anchor of Channel 19, introduce Ernie Mihaly who inducted Richard Fleischman into the Cleveland International Hall of Fame.