Ramesh Shah
Ramesh Shah's humanitarian work in health and education illustrates what happens when someone is passionate and ever-focused on lifting others up.
Over the past 20 years, he has organized teams of physicians and volunteers for medical missions in underdeveloped countries around the world. His project is known as Medical YATRA (Pilgrimage).- AIPNO. These trips have served people in need in Haiti, the Dominican Republic, Honduras, Mexico, Ecuador, Guyana, Uganda, Kenya, Burundi and India. The goal of each trip has been to address suffering by increasing access to medical care, education, and equipment. Ramesh has raised funds for countless life-changing surgeries and prosthetic limbs for people who would otherwise not be able to access them. He has also raised funds for mobile medical vans for work in rural areas, machines that make sanitary pads, water treatment plants, and playground equipment for children in schools. All of this work is a joint effort with his wife, Dr. Jaya Shah, a pediatrician who was herself inducted into the Cleveland International Hall of Fame in 2012.
In addition, Ramesh has been a dedicated volunteer with groups that teach entrepreneurship and professional skills to kids in the Cleveland area. Most notably in the area of youth development, he has been a volunteer teacher through Junior Achievement of Greater Cleveland over the past four decades. In the past three years alone, he has worked in nearly 80 classrooms in Cuyahoga and Lake Counties, sharing fundamental lessons and global perspectives about entrepreneurship and business with students. With the entrepreneurship program, E CITY, Ramesh coaches students on business plans and has served as a judge for pitch competitions. Finally, with Youth Opportunities Unlimited, Ramesh guides students living in economically distressed areas in Northeast Ohio towards developing a professional resume they can use to seek work. He draws energy from his students, frequently telling them, "You are my pumping station. You pump energy, vitality and hope into my life."
Ramesh has been a proud member of the Cleveland Rotary for more than ten years, and is deeply appreciative or their support of his initiatives through their global grants. Lot of sustainable projects done in India is because of Rotary Cubs and Rotary International. He has also directly addressed hunger through hours of volunteer work making, packing, and serving food in food pantries around the world. He is an active member of Federation of India Community associations, Gujarati Samaj, and an honorary member of Association of Indian Physicians of Northern Ohio.
All of this compassion is rooted in perspective gained through the tremendous change he has experienced in his lifetime. Born in a small village in Gujarat, India he lost his father and mother at the age of seven. He took a loan to come to the United States to take advantage of the unique work opportunities here, and immediately put his entrepreneurial energy into work in a variety of real estate and mortgage industries. Deeply grateful for the tremendous increase in standard of living that he has enjoyed, he is always thinking about what he can do to share and help others make the same leaps.
As you know, Covid-19 forced the always sold out induction ceremonies to be cancelled in 2020 and 2021 so some of the Class was inducted virtually. Ramesh Shah was inducted by Federation of India Community Associations Board Chairman Sudarshan Sathe and welcomed to the Hall by Inaugural CIHF inductee Paramjit Singh.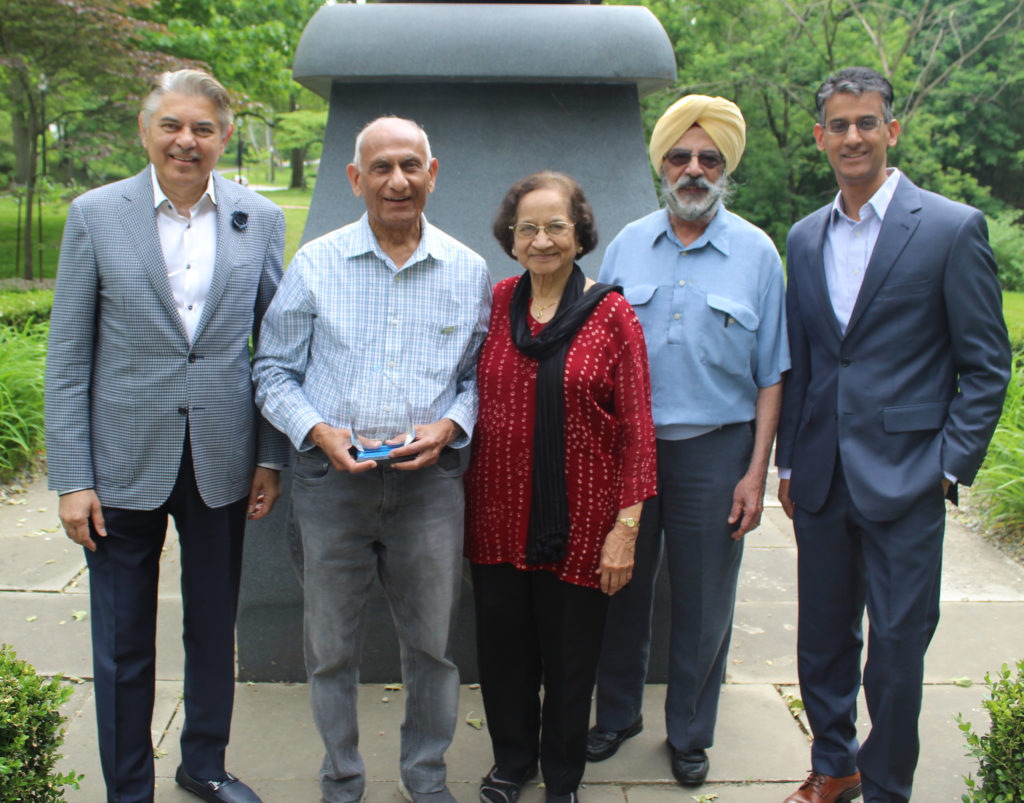 At the virtual induction, Ramesh Shah told his fascinating story. Watch the video below of the induction and Ramesh Shah giving his acceptance speech – all under the watchful eye of Mahtama Gandhi.
Ramesh was inducted by Sudarshan Sathe and Paramjit Singh
Ramesh Shah Inducted on June 7, 2022
On the evening of June 7, 2022 Ramesh finally was honored in person and was inducted by Sudarshan Sathe.
With his induction Ramesh and his wife Dr. Jaya Shah became the only married couple to both be inducted into the Cleveland International Hall of Fame.
Watch the video of Ramesh Shah being inducted into the Cleveland International Hall of Fame by Sudarshan Sathe
---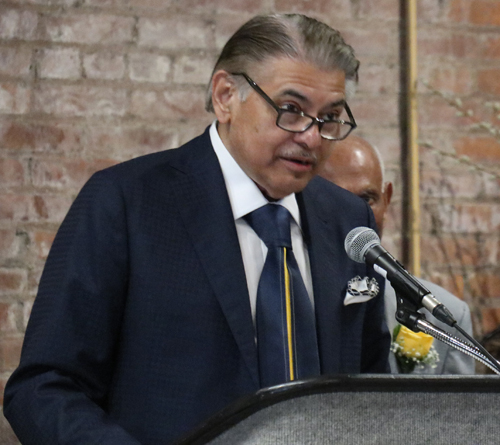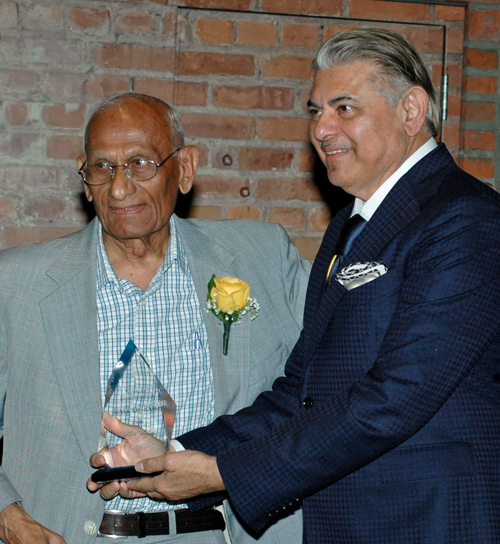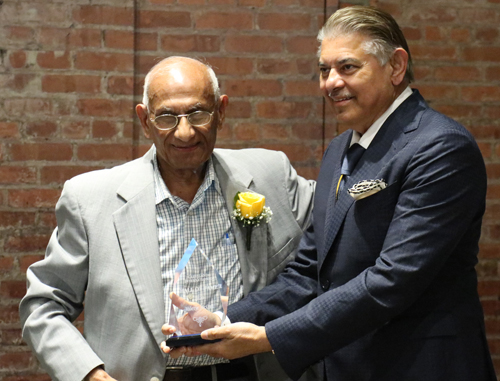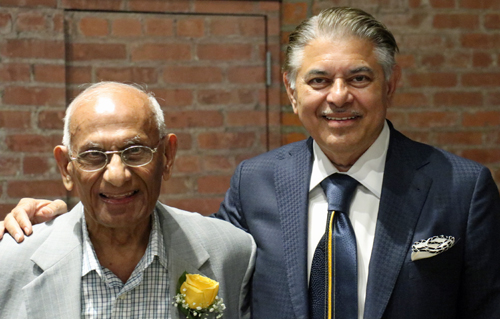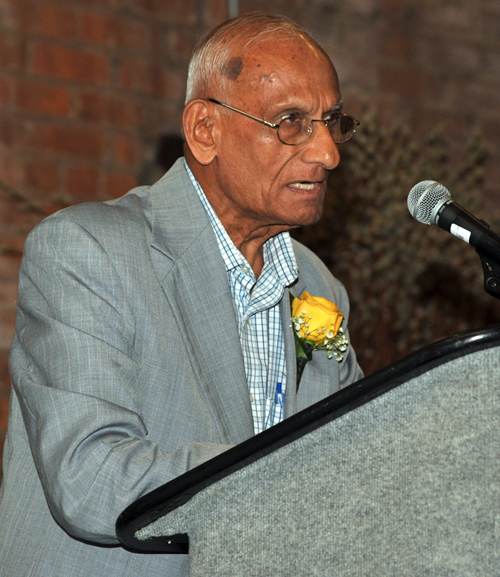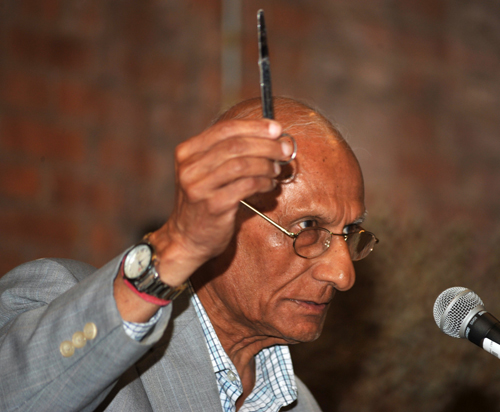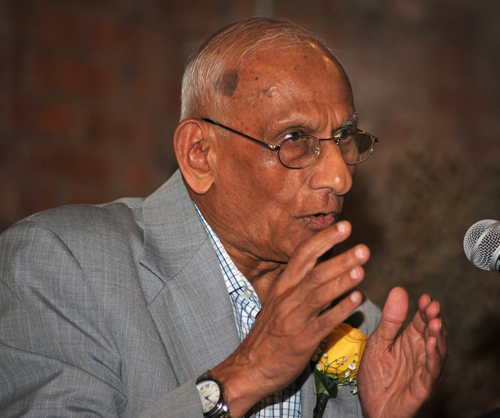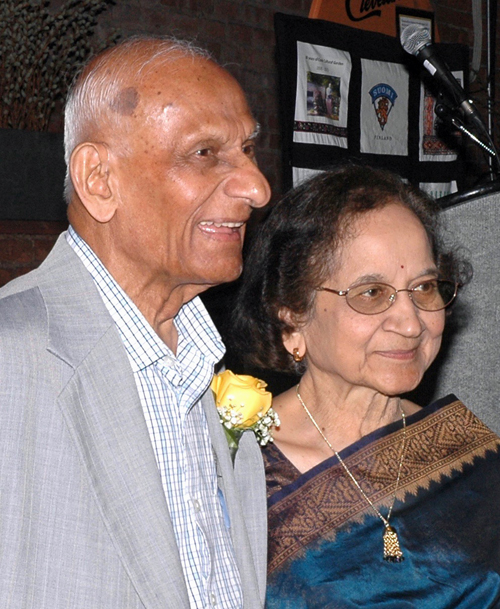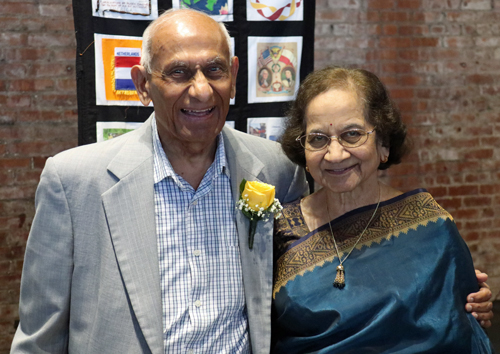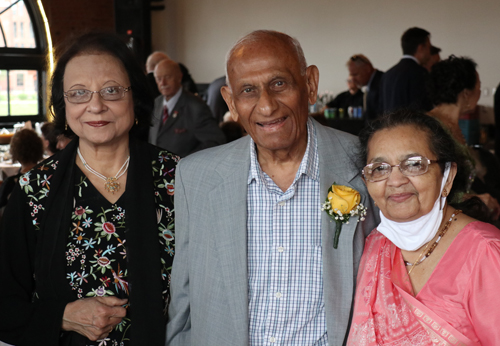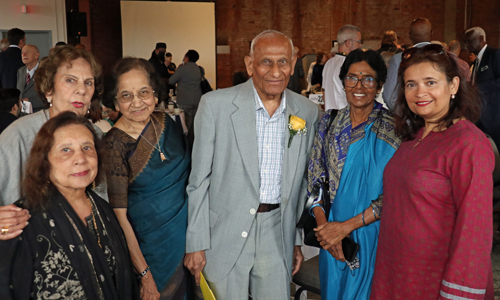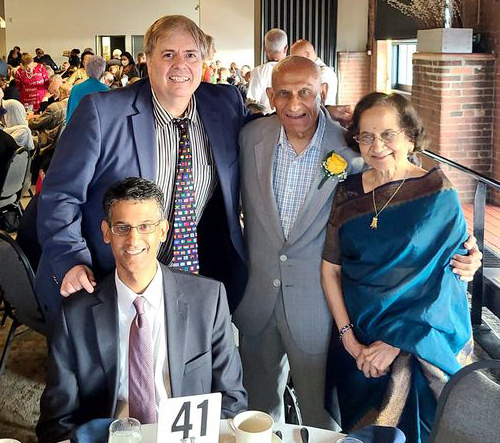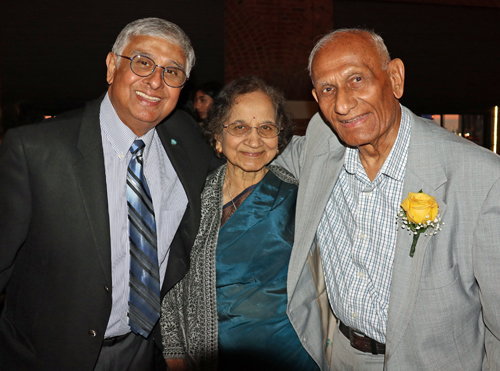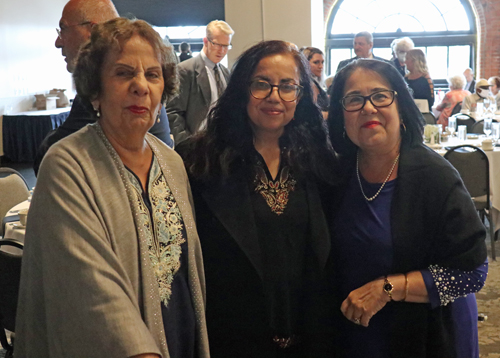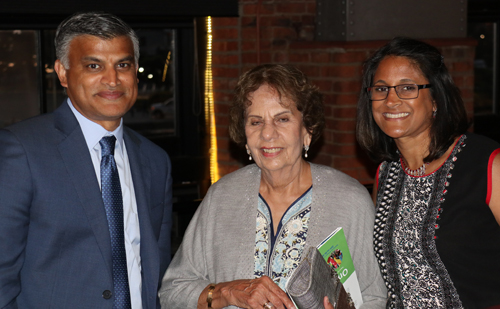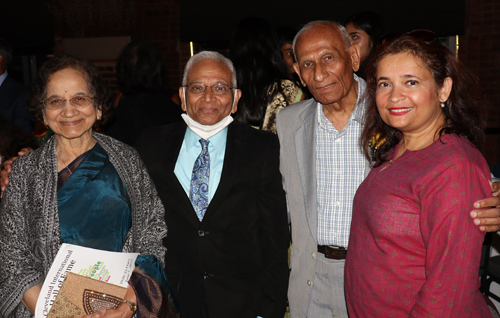 Congratulations Ramesh!