Paul Burik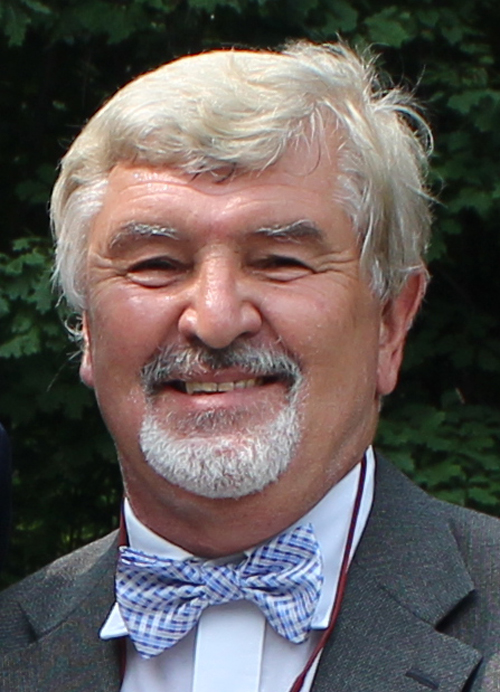 Paul Burik
Paul Burik was born in the city of Budvar – yes, the namesake of Budweiser Beer, in what is now the Czech Republic. He escaped with his father from Czechoslovakia in 1968 after the Soviet invasion. Mr. Burik attended Kent State University where he received a degree in architecture. Paul spent much of his professional career working for the City of Cleveland as Chief Architect. There, he also served on the Landmark's Commission and the Streetscape Committee. He retired in 2010.
Paul is past president of the Cleveland Cultural Gardens Federation – umbrella organization of the 30 nationality gardens and currently serves as Vice President. He is Cleveland Chapter President of "Svaz Vedy a Umeni", aka SVU – Czechoslovak Society of Arts and Sciences, organization dedicated to advancing the understanding of Czech, Slovak and Rusyn cultures. Paul is also a member of Sokol Greater Cleveland – Czech athletic and cultural organization, where he serves on the cultural committee. He is a member of Cleveland Bratislava Sister Cities and Carpatho-Rusyn Society.
In his home town of Avon, Mr. Burik is past president of the French Creek Foundation, an organization which he co-founded 25 years ago to improve and promote the down-town area of Avon. He also served as chairman of the Planning Commission there, developing the town's master plan and zoning regulations.
Paul also volunteers with the youth at the Lorain Sailing and Yacht Club, teaching sailing. He is a past rear commodore, vice commodore and commodore of that club.
Paul with his wife Fran have a combined family of 5 adult children and 8 grandchildren. They both enjoy gardening, cooking and travel.
Paul was inducted by Chris Ronayne (University Circle President)
Click on the white arrow to watch the video as Master of Ceremonies Chris Tanaka, news anchor of Channel 19, introduced University Circle Incorporated CEO Chris Ronayne who inducted Paul Burik, past president of the Cleveland Cultural Gardens Federation and delegate of the Czech Garden, into the Cleveland International Hall of Fame.