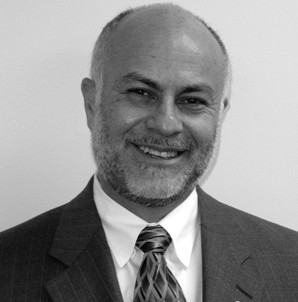 Luis Martinez
Luis Martinez was born in Bayamon, Puerto Rico and moved with his family from Puerto Rico to Lorain, Ohio when he was 3 years old. He graduated from Lorain Admiral King High School in 1966. He served with the U.S. Marines in Vietnam where he was awarded 2 Purple Hearts for wounds sustained in combat while serving with a Combined Action Group.
He contributed the chapter titled, "A Puerto Rican Marine" and is found on the cover of the New York Times Bestseller EVERYTHING WE HAD, An Oral History of the Vietnam War by Thirty-three American Soldiers Who Fought It by Al Santoli (Random House, 1981).
In 1973, Mr. Martinez moved to Cleveland, Ohio and joined the Recruitment and Training Program/Construction Equal Employment Plan (RTP/CEEP) to assist minority youth and women to enter the building and construction trade union apprenticeship programs by preparing them for the aptitude tests administered by the unions. Consequently he was promoted to Project Director; during his tenure with RTP he was afforded the opportunity to attend the Harvard University, John F. Kennedy, School of Government where he received a certificate in Manpower Administration.
In 1981, he went on to briefly serve with the Department of Labor, Bureau of Apprenticeship and Training before being appointed by then Mayor, George V. Voinovich as an Executive Assistant where he served as the Liaison with the Hispanic Community and the Mayor's Office. Mr. Martinez served in this capacity for 6 years where he spearheaded endeavors with public and private organizations to enhance communication and opportunities for Hispanics, collaborated with others in the creation of organizations such as Esperanza Inc., (formerly the Cleveland Hispanic Scholarship Fund) the integration of Latinos into the Police, Fire and other City of Cleveland Departments as well as advocating for Hispanic businesses that saw contract awards increase by over $2,000,000.
In 1986, Mr. Martinez was awarded a scholarship by the National Urban Fellows, Inc. He received a Masters Degree in Public Administration from Baruch College, City University of New York. Upon returning to Cleveland he joined the City of Cleveland, Dept. of Community Development where he served in various capacities as a Project Director until his retirement in 2010.
Mr. Martinez is married to Nora, who retired as a teacher with the Cleveland Municipal School District. His son Luis Carlos graduated from Bates College in Lewiston, Maine where he is presently the Associate Dean of Admissions. Daughter Lynna M. Martinez received her Bachelor's Degree from OSU and a Masters Degree in Education Policy and Reform from the University of Pittsburgh. She is presently the Director of Student Development for the Northside Urban Pathways Charter School in Pitts., Pa.