Ramesh Shah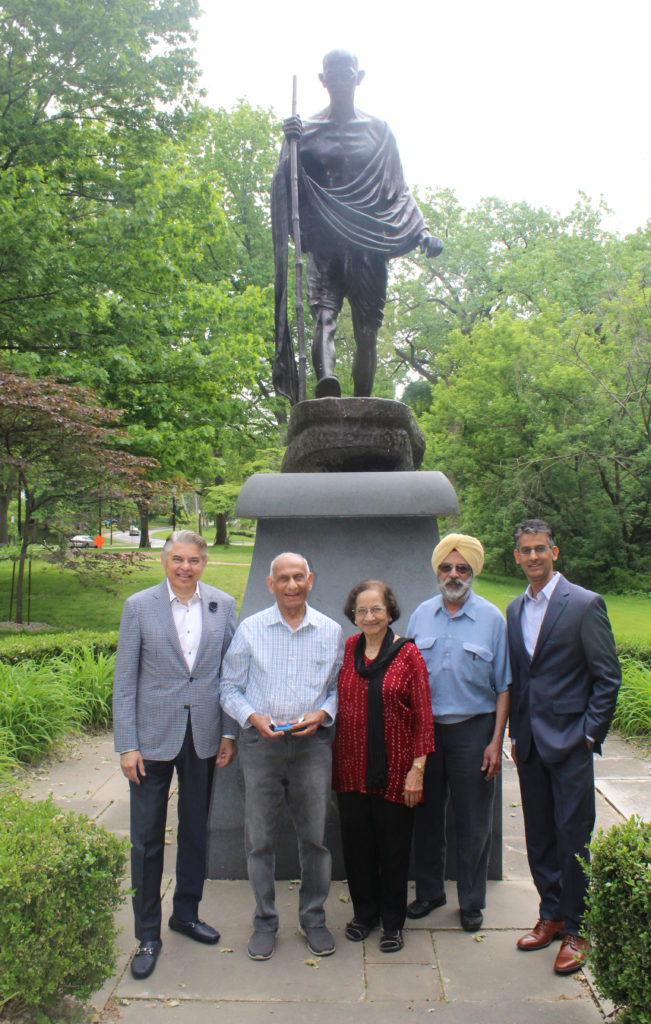 Covid-19 forced the always sold out (500+ people) induction ceremonies to be cancelled in 2020 and 2021 so the Class is being inducted virtually.
Watch Cleveland International Hall of Fame (CIHF) co-founder Dan Hanson explain the CIHF and the virtual induction. Dan says that the Indian community is the only group to have an inductee in the CIHF every year. Ramesh Shah carries on that tradition.
Ramesh Shah was inducted by Federation of India Community Associations (FICA Cleveland) Board Chairman Sudarshan Sathe who congratulated Ramesh for his work on medical yatras with Association of Indian Physicians of Northern Ohio (AIPNO) and his work with the Indian and broader community. 
See some of Ramesh Shah's humanitarian work with the Medical Yatras.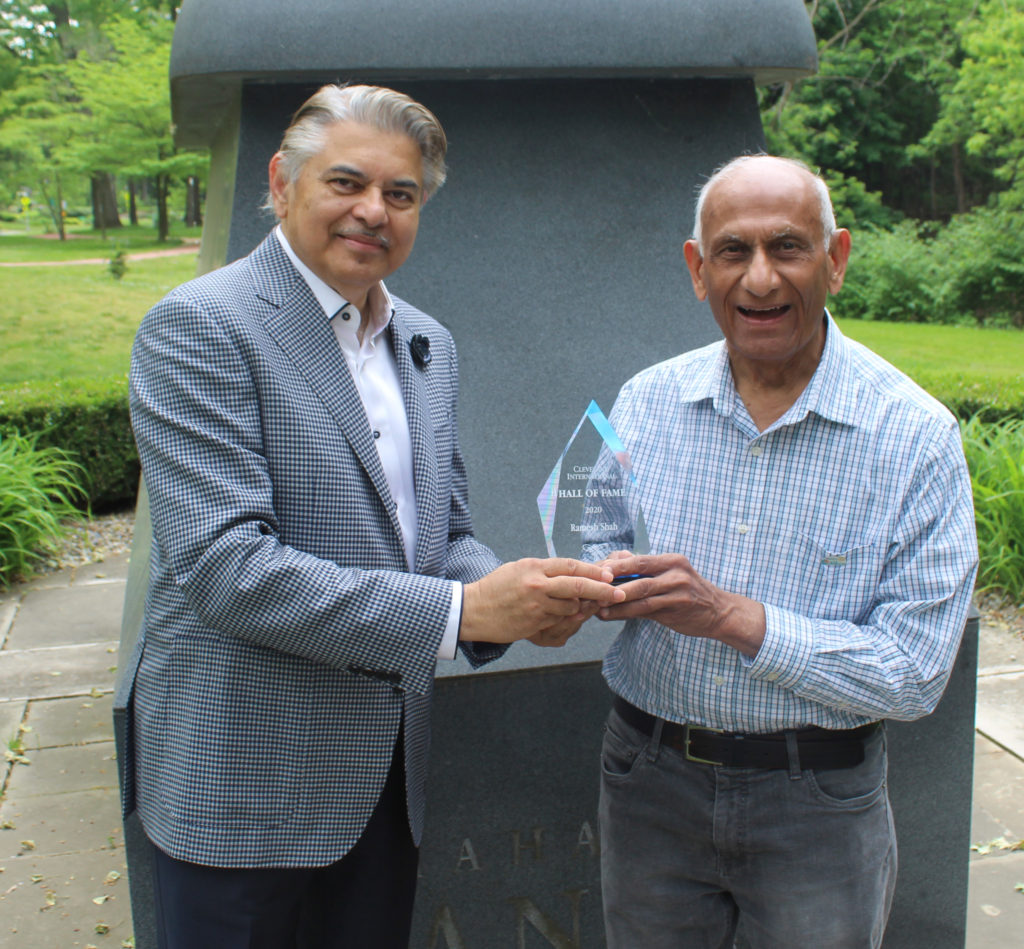 Inaugural CIHF inductee Paramjit Singh then welcomed Ramesh to the Hall of Fame and gave him his CIHF lapel pin.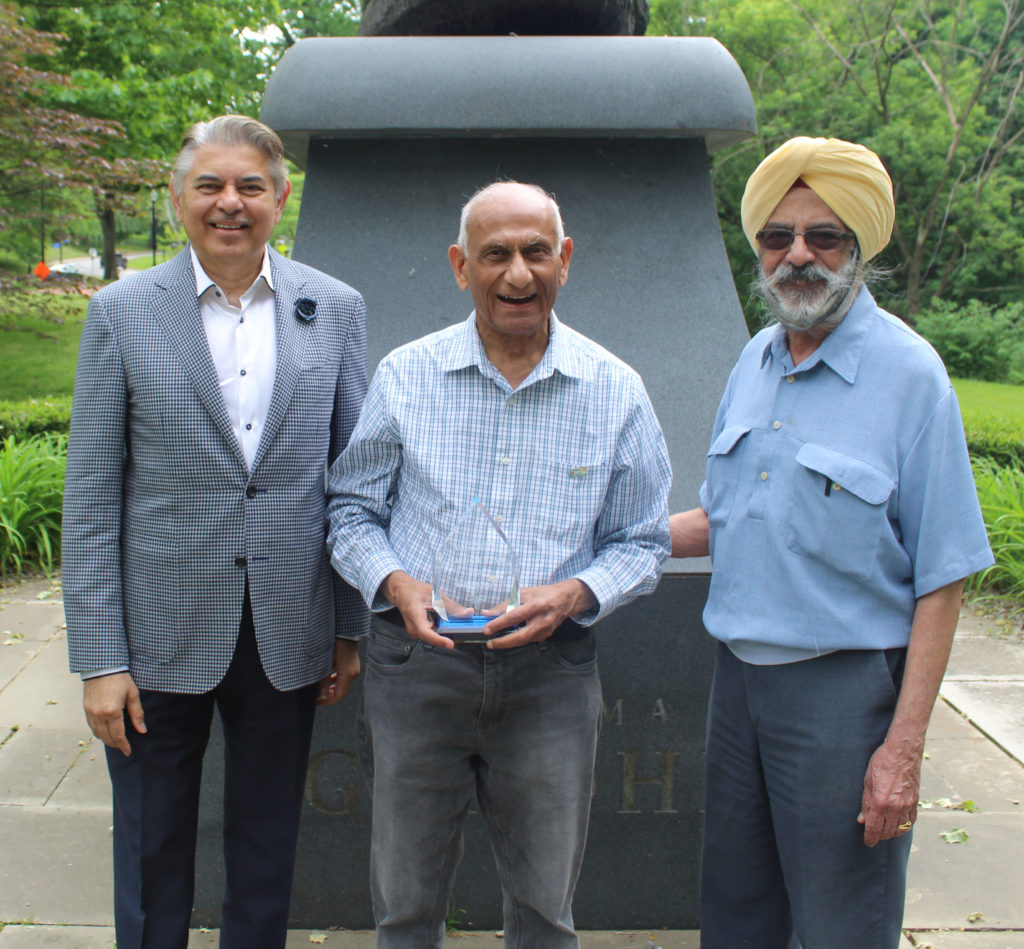 Ramesh's wife and CIHF inductee Dr. Jaya Shah spoke next followed by their son Baiju Shah.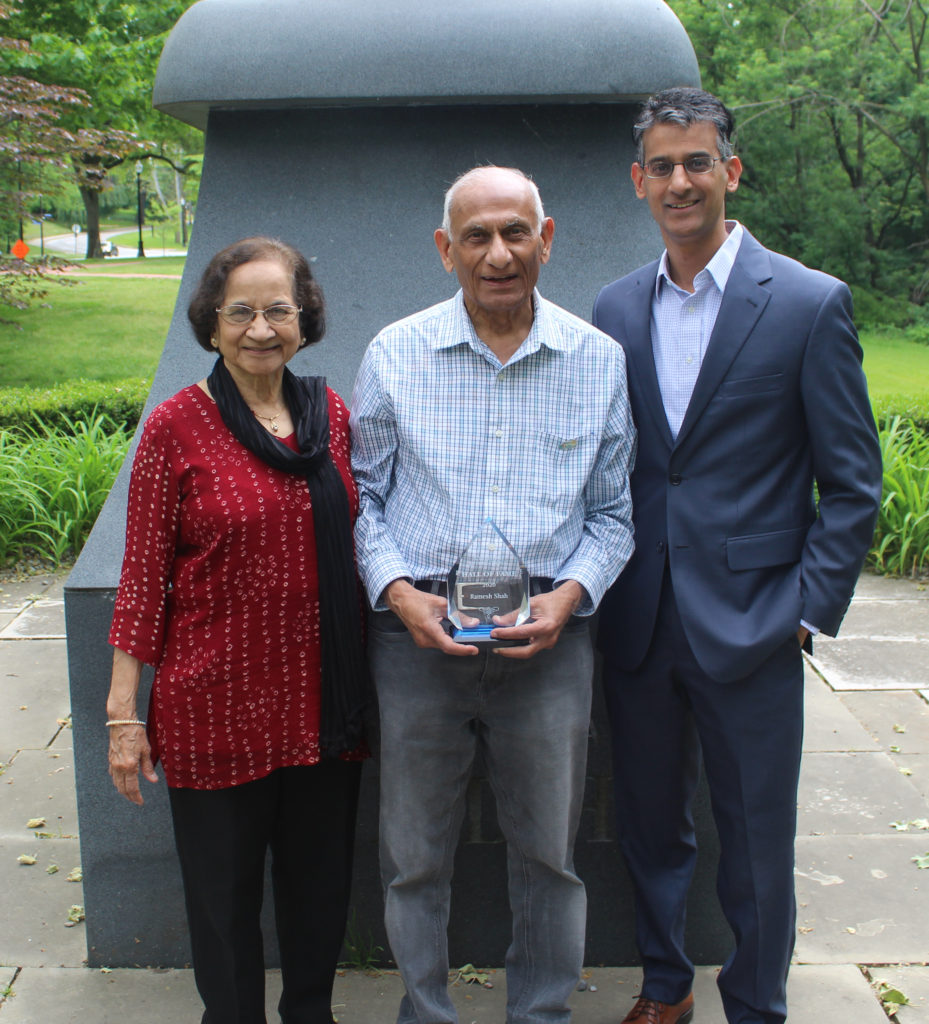 Then Ramesh Shah told his fascinating story. Watch the video below of the induction and Ramesh Shah giving his acceptance speech – all under the watchful eye of Mahtama Gandhi.
Congratulations Ramesh Shah for your well-deserved induction into the Cleveland International Hall of Fame.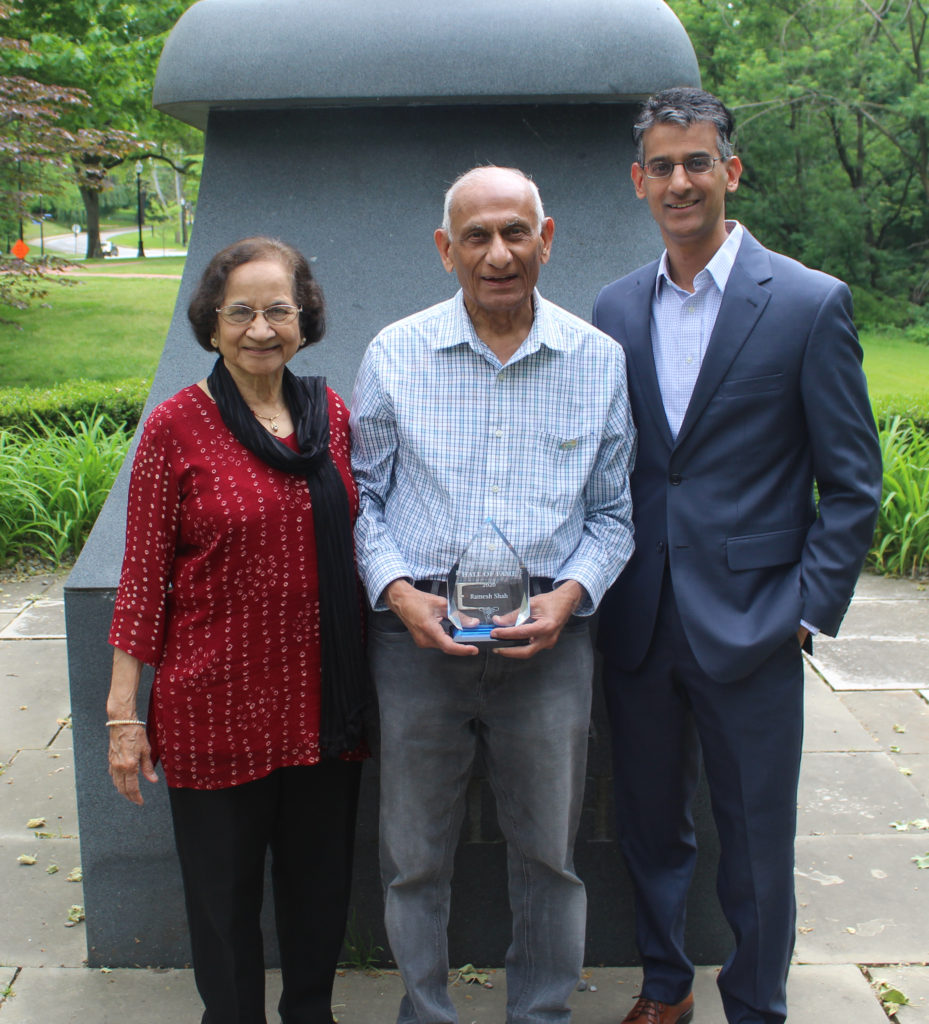 Back to the 2020 Cleveland International Hall of Fame Page