Ralph J. Perk, Jr.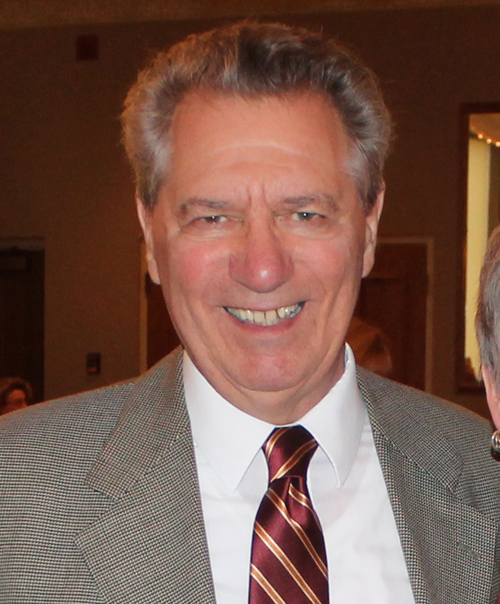 The induction speech for Ralph J. Perk, Jr. was given
by Congresswoman Mary Rose Oakar
Click on the white arrow in the images below to watch videos of the speeches.
Then, click the icon in the lower right to make it full screen.
---
Watch Judge Perk's acceptance speech.
Enjoy these other images from Judge Ralph Perk Jr.'s induction
into the Cleveland International Hall of Fame.
Scroll down to read his bio.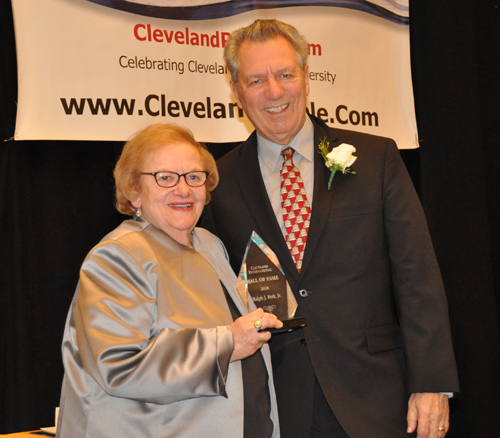 ---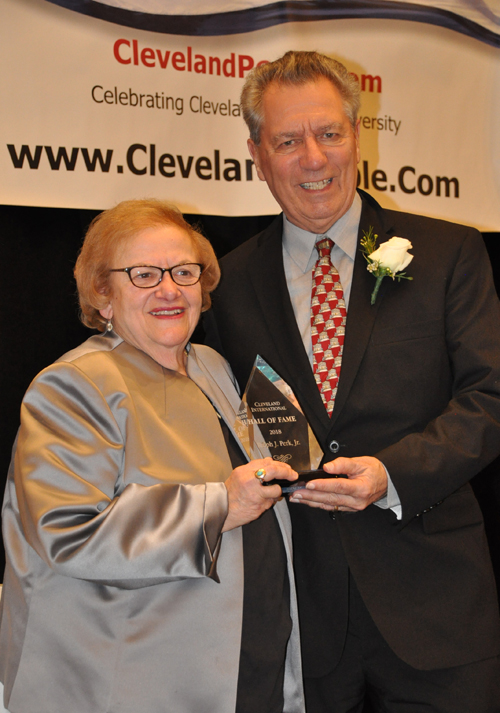 ---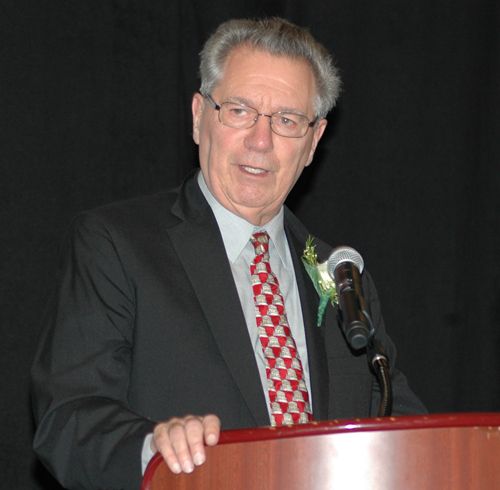 ---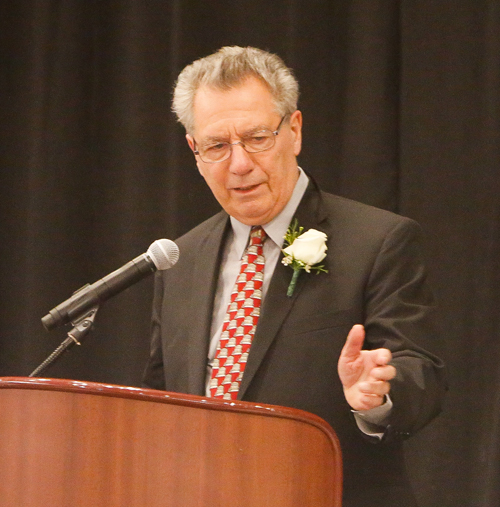 ---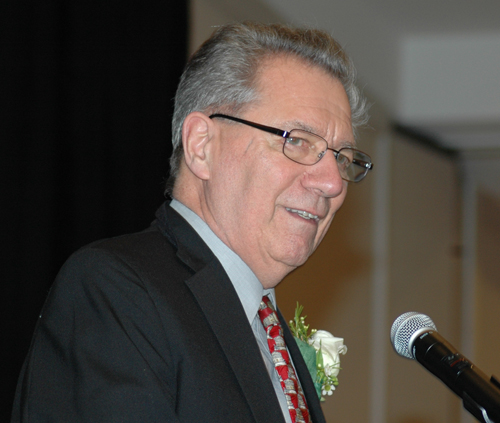 ---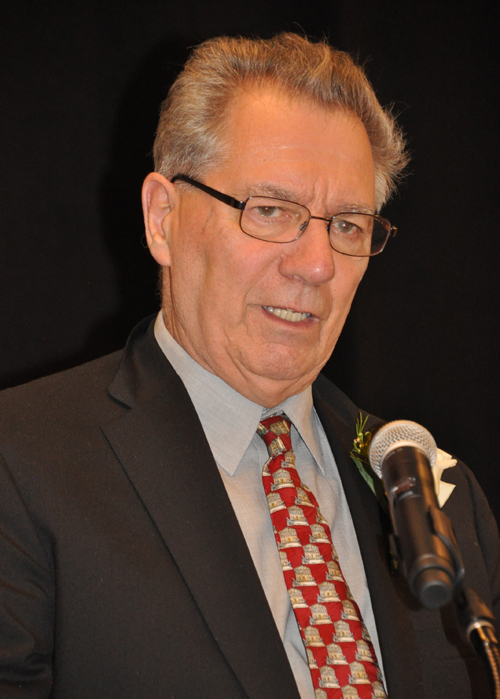 ---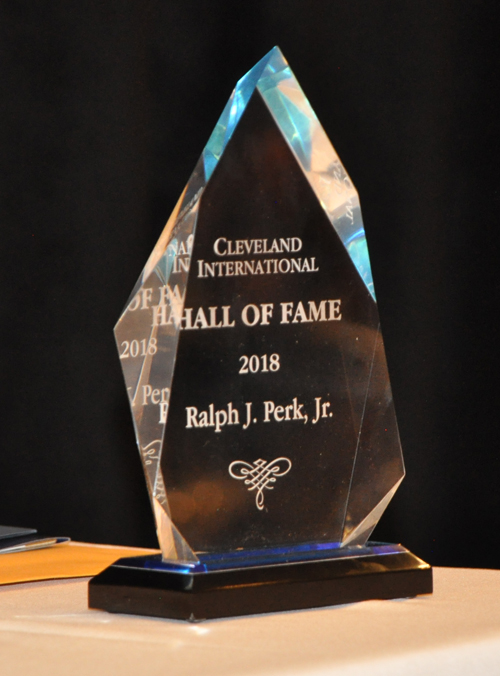 ---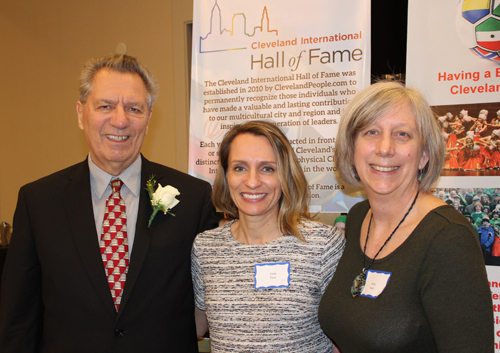 ---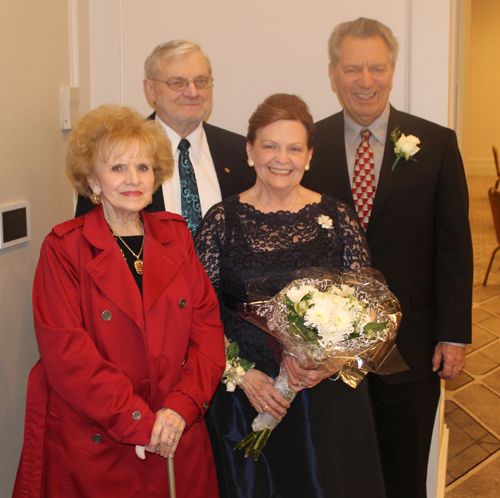 ---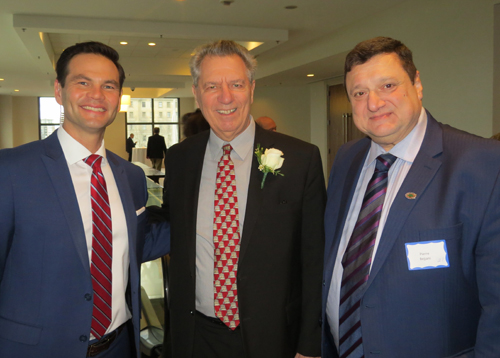 ---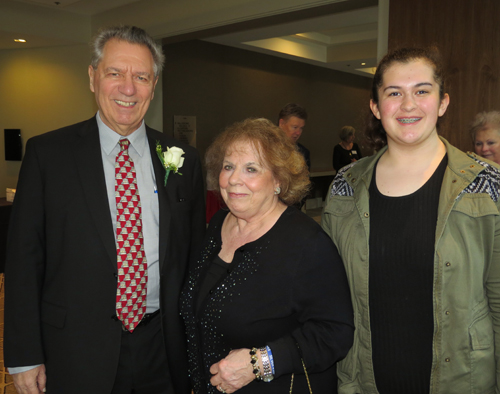 Congratulations Judge Perk
---
Ralph J. Perk, Jr.
Ralph Perk, Jr was born during World War II in Cleveland, Ohio as the eldest son to Lucy (Gagliardi) and Mayor Emeritus Ralph Perk. He has 5 brothers and one sister. He is married to Kelli, an assistant county prosecutor and has 4 children his daughter Vicky who is married to David Wells and they have two children, Ryan and Allison, and her children, David, Danielle (Chris) and their daughter Milena, and Daniel (Nicole).
Mr. Perk attended Our Lady of Lourdes Grade school and High School and graduated in 1963. He went on to graduate from Ohio State University with a BS in Business Administration in 1968. He also was commissioned as a lieutenant into the Army ROTC from John Carroll University that same year, and was honorably discharged in 1976. He graduated from Cleveland state University, John Marshall College of Law in 1983 and passed the Ohio Bar that same year.
Ralph Perk started his public service career in November 1967 as the youngest, at that time, elected Cleveland City Councilman. Among other committees, he served on the Finance committee and the Air Pollution Committee which upgraded the city's air pollution code on two separate occasions. He was reelected 4 times and served 5 terms from the area mostly now known as Slavic Village. In 1983 he was elected to the Cleveland Board of Education and reelected in 1987. He served a president of the board in 1985 and 1989, where he oversaw progress in implementing the Federal Judge's Desegregation Order and headed the board during its successful labor contracts negotiations in 1985 and 1988/89.
In early 1991 Perk was appointed to the Cleveland Municipal Court by then Governor George V. Voinovich. Judge Perk retained his judicial seat in the 1991 election and was reelected in 1997. He served 13 years as judge and retired in January 2004. Since then he has occasionally filled in as a visiting judge in municipal courts across north east Ohio, except for the 3 years that he spent as a per diem magistrate for the Cuyahoga County Juvenile Court from 2008 to 2010.
He is a member of many nationality organizations while currently serving as president of the American Nationalities Movement since 2011. the Delta Theta Phi International Law Fraternity where he serves as Chief Justice of its Supreme Court, Dean of its Local Chapter; Honorary trustee of the Silver & Gold, Inc, where he is the Scholarship Chair; Honorary Trustee of the Justinian Forum; Finance Committee member of Our Lady of Lourdes Parish where he was baptized; C.A.M.E.O.; Italian Son & Daughters of America (ISDA), Sam Gagliardi Lodge; First Catholic Slovak Ladies Association; Czech catholic Union; Sokol Greater Cleveland, the Hungarian Business and Tradesmen's Club and more.
As president of the American Nationalities Movement, he has highlighted the lives and deeds of numerous ethnic leaders throughout our community in their fight for freedom to come to America and their efforts to free their countries from dictatorial control in its semi-annual dinners and brunches. Today there may be only a handful of recognized Communist Countries, but so many more are oppressed by their government. Also highlighted is their work to maintain and perpetuate their individual ethnic cultures here in America. The work of The American Nationalities Movement has brought the cause of the Captive Nations to the attention of thousands of people since its inception in 1959.
He has also been honored by many organizations, most recently: Man of the Year by the Merchants Guild of Slavic Village; Alumni of the Year by the Cleveland alumni Senate of the Delta Theta Phi International Law fraternity; alumni of the year of the Cleveland Marshall Law Alumni Association; the Service Award of Mothers Against Drunk Drivers; the John J. McMahon Outstanding Jurist Award, and the Service Recognition Award of the American Nationalities Movement.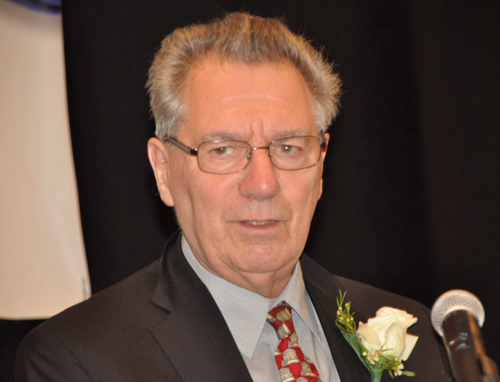 See more from the 2018 Cleveland International Hall of Fame induction ceremony
---