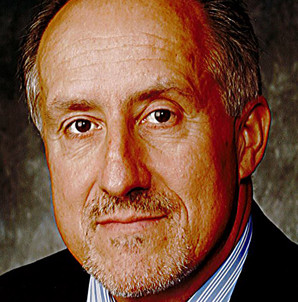 Honorable José A. Villanueva
Judge Villanueva was born in Utuado, Puerto Rico.
Judge José A.Villanueva has served in the General Division of the Cuyahoga County Court of Common Pleas since 1988. His election marked the first time a member of the Hispanic Community achieved elective office in Cuyahoga County. He also became the first Hispanic elected county-wide in the state of Ohio.
During his time on the bench, Judge Villanueva has earned a reputation as an industrious and fair judge. Maintaining a very active trial docket, Judge Villanueva has consistently placed near the top in total jury cases tried each year in any courtroom. During his first two terms on the bench Judge Villanueva conducted more total jury trials than any other General Division judge. Unusual for trial judges, Judge Villanueva has several published opinions.
Judge Villanueva has consistently been favorably recommended by the professional legal organizations in Cuyahoga County in his re-election bids. He is one of five (5) judges who have volunteered to preside over the Court's Mental Health and Developmental Disabilities Court Docket. He currently serves as Chair for the Mental Health and Developmental Disabilities Court.
Judge Villanueva graduated from West Technical High School and received a B.A. from Cleveland State University in 1976. He received his law degree from the George Washington University in Washington, D.C. in 1979, thereafter returning to practice law in Cleveland.
Judge Villanueva took a staff position with the Legal Aid Society where he practiced law for approximately nine (9) years before assuming the bench. As an attorney with the Legal Aid Society, Judge Villanueva represented a bilingual clientele on Cleveland's Near West Side. In 1982 Judge Villanueva received the Legal Aid Society's Claude E. Clarke Award for Outstanding Service As A Cleveland Legal Aid Society Lawyer.
Judge Villanueva served as a Commissioner with the Ohio Civil Rights Commission (OCRC) from 1985 to 1988. As a Commissioner, Judge Villanueva authored OCRC's policy extending handicap status protection to AIDS sufferers, proposed changes in the processing of sexual harassment claims to improve fairness and led efforts to reform OCRC's practices and policies.
Judge Villanueva has been active in the community's civic life and in 1987 received Cleveland's Mayor's Award for Volunteerism. Among his extensive past community activities are service as a member of Cleveland's Bicentennial Commission; the Office on School Monitoring and Community Relations, (the Citizens commission responsible for monitoring the U.S. District Court's school desegregation order); and the Cleveland Municipal District Nominating Panel which was responsible for recommending the first nominations for appointment to the restructured Cleveland Board of Education.
Other past activities have included service as a United Way Services Trustee; Trustee on the Greater Cleveland Round Table Board; member of the Cleveland Marshall School of Law Visiting Committee and member of the Cuyahoga Community College Hispanic Steering Council.
A 1985 graduate of Leadership Cleveland, Judge Villanueva is a founder of the Ohio Hispanic Bar Association, the Hispanic Community Forum and the Hispanic Roundtable. In 2014 Judge Villanueva was honored by the Ohio Hispanic Bar Association, receiving the organization's first Leadership and Community Service Award.
He is married to Margaret (Peggy) K. Villanueva. They have one adult child, Joshua.