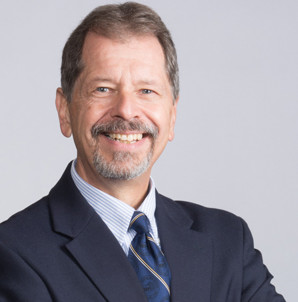 Dick Russ
Dick Russ has been serving the people of Northeast Ohio for some 40 years, both as a professional journalist and as a leader in the community's civic life. He is currently Vice President of North Coast Community Homes, a non-profit organization which develops and maintains housing for people who have disabilities.
Dick also serves as executive producer of Eastern Christian Media, a private not-for-profit multi-media company which he co-founded in Cleveland, and as a board member of St. Peter the Rock Media, a company bringing Catholic Radio to Cleveland.
Prior to joining North Coast, Dick held a variety of leadership positions in broadcast journalism. Most recently he served 14 years as News Anchor and Managing Editor at Cleveland's NBC affiliate, WKYC-TV, Channel 3. Before coming to WKYC in 1999, Dick spent 20 years at WJW-TV in Cleveland, where he anchored and reported the news locally, nationally, and internationally. In the 1970's he served as a broadcast journalist at a number of TV and radio stations in Northeast Ohio, including WAKR Channel 23 in Akron.
His professional media honors include membership in the Ohio Broadcasters Hall of Fame, the Press Club Hall of Fame, and the prestigious Silver Circle Award from the National Academy of Television Arts and Sciences (NATAS), recognizing more than a quarter century of exemplary service to the television industry.
Dick is a ten time winner of the regional Emmy Award, and a two time honoree by the Ohio Society of Professional Journalists as the state's outstanding television documentarian. He has also been honored with the Gabriel Award, the highest national award for religious TV programming, and is a recipient of the Religious Communicators Council's national award, also for religious TV programming.
His efforts on behalf of the Northeast Ohio community have earned broad recognition, including the U.S. Attorney General's Service Award, the Arc of Greater Cleveland's Legacy Award, the Asian Pacific American Federation Leadership Award, and the Rotary Club's International Service Award.
Among the community leadership positions Dick Russ has held are the:
Board Chairmanship of the International Community Council, of which he was an original board member with the Greater Cleveland Roundtable in 1993
Executive Committee member of the American Federation of Radio & Television Artists (AFTRA)
Board member of the Sisters of Charity Foundation of Cleveland
Board Chair of the Ukrainian Cultural Arts Association, which gained international recognition in its travels to post-Soviet Eastern Europe
Board member of The Arc of Greater Cleveland
Trustee of North Coast Community Homes
Board Member of the American Indian Education Council
Board member of the International Services Center
Advisory Board member of the West Side Catholic Center
Board member of LifeWorks Ohio
Advisory Council member of the Diocese of Cleveland Ministry to Persons with Disabilities
Executive Committee member of Fugitive Safe Surrender
Dick and his wife Chris have been married more than 30 years, and have three adult sons, Andrij, Stefan, and Peter, and two grandsons.