Berj A. Shakarian, Architect
As a young man, Berj A. Shakarian arrived in the United States in 1961. He came with his parents from an Armenian community in Bucharest, Romania. Berj completed his high school education at the former West High School in Cleveland, and earned a scholarship to the Adelbert College of Western Reserve School of Architecture (currently Case Western Reserve University).
Following graduation, Berj worked as a designer in the City of Cleveland's Division of Design and Construction. In 1975 he opened his own architectural office, and was offered a commission to do the Restoration of Lakeside Court House. In turn, that opportunity flourished into his appointment as Cuyahoga County Architect, a position that he held from 1978 until he retired in 2010 – and having completed more that $1 billion of construction over that time.
However, retirement never really happened to Berj. He accepted a position at John Carroll University as Architect/Project Manager, and he contributed mightily to that school, from which three of his for children graduated. His award-winning restoration of Pacelli Hall and his superb design of the St. Ignatius Plaza are testament to his work there.
Even today, as his son told us, "My father, Berj stands out the most, because his vision goes beyond the Armenian community. As an architect, he has proudly served both the City of Cleveland and Cuyahoga County for several decades, especially with his restoration work on Playhouse Square, the Cuyahoga County Courthouse, and the Soldiers' and Sailors' Monument on Public Square.
He has worked with many prominent Clevelanders over the years, including mayors Carl B. Stokes and George V. Voinovich (especially when Voinovich was one of the county commissioners). Moreover, he has designed churches for other ethnic communities, for example, St. Nicholas Byzantine Croatian Church on Superior.
He not only designed the Armenian Cultural Garden, but he also served on the board of the CCGF, and he is now designing the Centennial Plaza. He is not only a man committed to highlighting Cleveland as an international city, but he also has a deep knowledge and sensitivity to Cleveland history, and specifically to the history of the Cultural Gardens and the vision of Leo Weidenthal."
Berj has been married for almost 49 year to his wife, Carol, whom he met on the Rapid Transit while commuting to school. They have four grown children, each of whom they are very proud.
As you know, Covid-19 forced the always sold out induction ceremonies to be cancelled in 2020 and 2021 so some of the Class was inducted virtually. Berj Shakarian was inducted at the Centennial Plaza he designed by Paul Burik and Dr. Wael Khoury from the Cleveland Cultural Gardens Federation.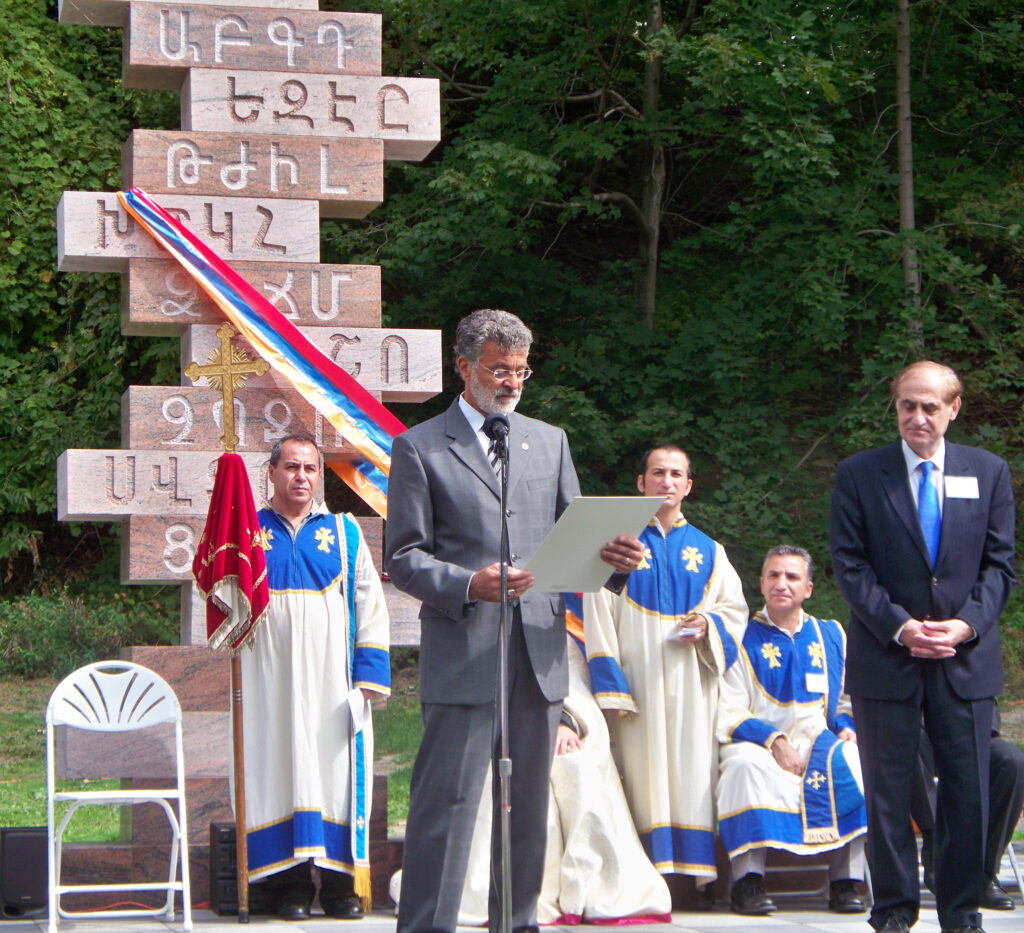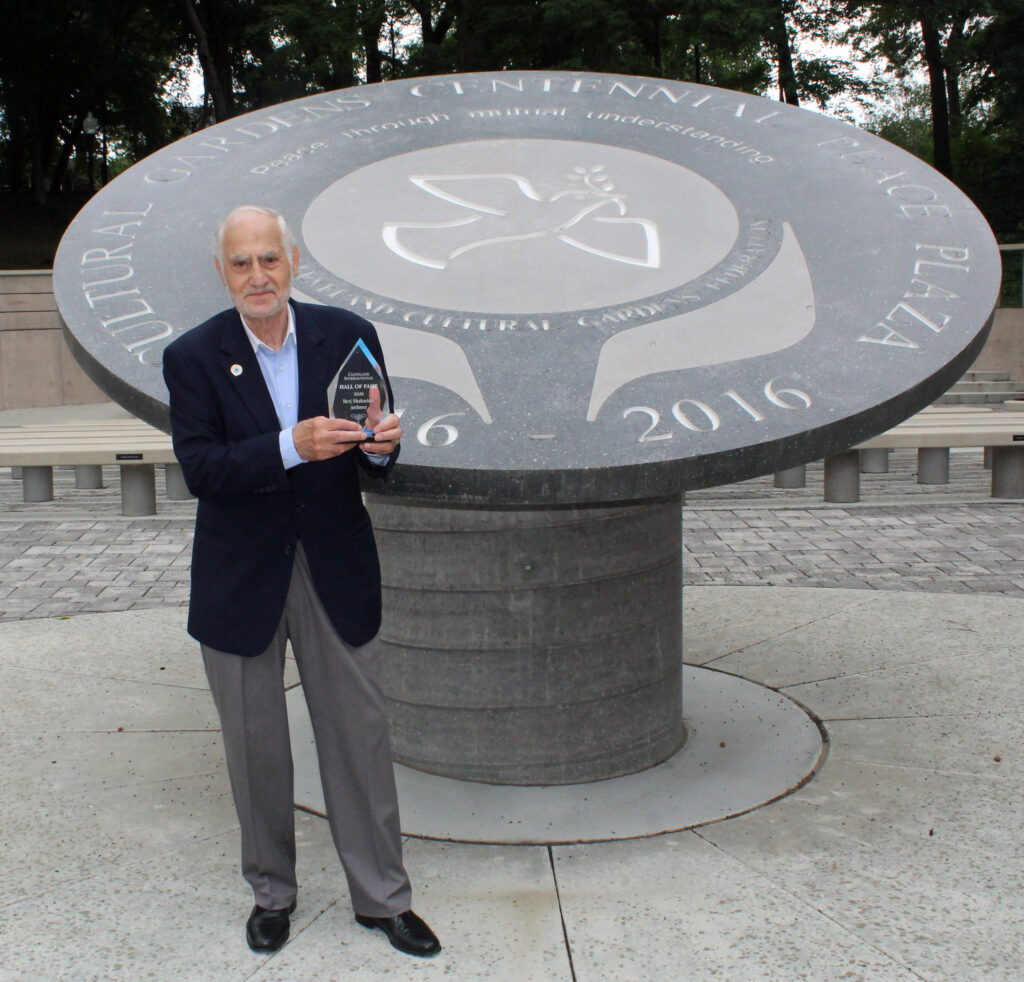 The video below includes Paul Burik and Dr. Wael Khoury's remarks as well as berj Shakarian's story and acceptance speech.
Berj was virtually inducted by Paul Burik and Dr. Wael Khoury
---
Berj Shakarian Inducted on June 7, 2022
On the evening of June 7, 2022 Berj finally was honored in person and was inducted by 2019 CIHF inductee Paul Burik who is a delegate for the Czech Cultural Garden and past president of the Cleveland Cultural Gardens Federation. Paul is currently also serving as President of Sokol Cleveland and the historic Bohemian National Hall.
Watch the video of Berj Shakarian being inducted into the Cleveland International Hall of Fame by Paul Burik.
---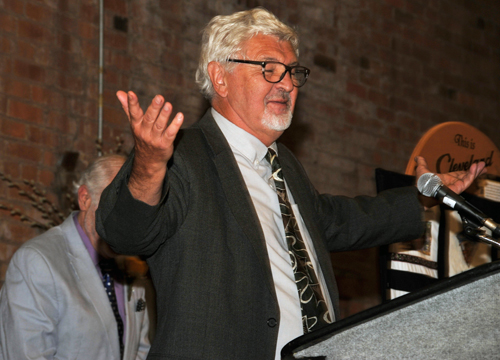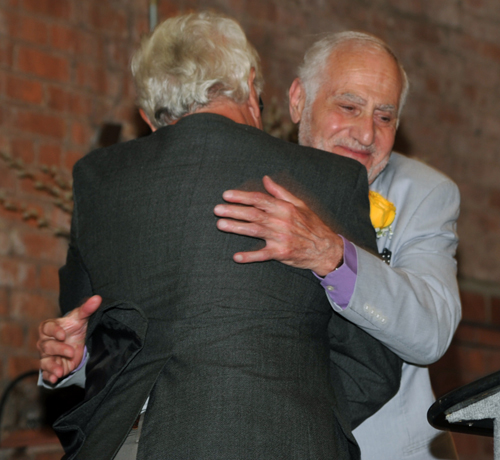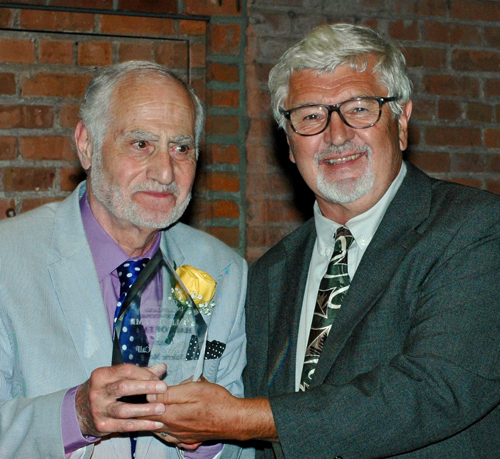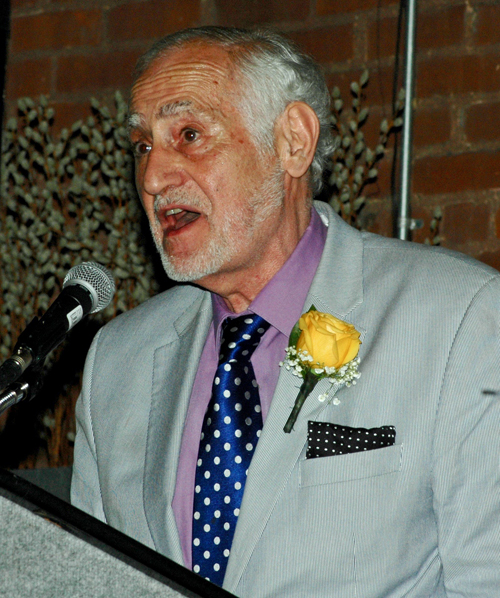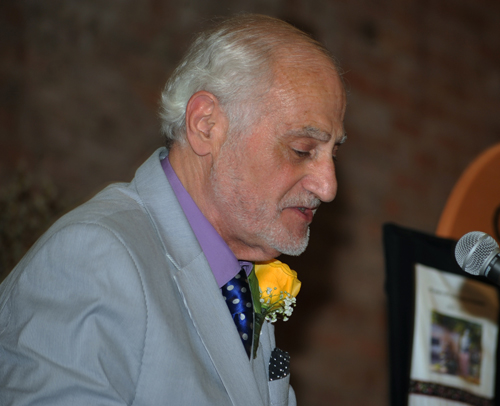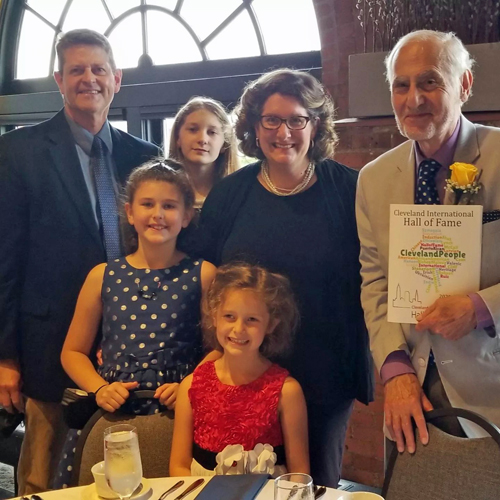 ---
Congratulations Berj!